Nov 1, 2013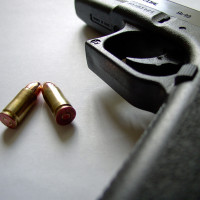 As a bit of a Halloween surprise, the ladies of Los Angeles County got a special notice that the state has decided to release a mentally ill serial rapist in their area.
The man admits to raping 38 women in 9 years, and he was found to have "mental disorders that make [him] likely to reoffend." But, hey, a judge ordered him released, and the Deputy District Attorney assures people that it's all fine and dandy. She promises that the women who live around the house he'll be assigned to can feel safe because, in theory, the cops will try to keep an eye on him.
Of course, there's no indication that LA County will start issuing carry permits to the innocent women who have suddenly had this habitual rapist moved into their community.
7 Responses to "Trick or Treat, Ladies"