Nov 1, 2013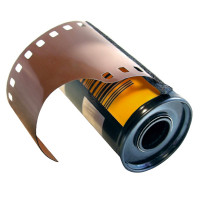 Yesterday, a story popped up on Photography is Not a Crime (another great blog highlighting rights of the law-abiding that are frequently trampled) about a low level ACLU representative getting angry at a photographer for taking photos on a public Massachusetts street that she just happened to be working on that day.
The girl decked out in her ACLU gear didn't just inform the photographer that she'd rather not have him take her photo, she tried to claim trumped up charges that he was engaged in a criminal act by taking a photo that just happened to have her in it.
This doesn't surprise me coming from ACLU representatives because I witnessed a group of ACLU "volunteer observers" at the 2004 Pittsburgh NRA meeting trying to intimidate NRA supporters who were snapping photos of the anti-gun protests taking place on the public space outside of the convention center with similar threats.
One girl in particular, probably an older college student or recent graduate, was particularly aggressive in claiming that gun rights supporters had no right to take any photos at all on the public sidewalk and that she would report us to the police if she thought we took any photos of her sitting on the sidewalk.
I just point out this story because it's useful to understand that the underlings who may be representing ACLU in some form at any gun-related events may try to use the same false charges that photography in public places is a crime against gun owners to try and intimidate them from documenting an event or participating one way or the other in public protests. I have never seen another ACLU volunteer observer team at an NRA meeting again, but that doesn't mean it won't happen again.
11 Responses to "Know Your Rights, Even When the ACLU May Not"