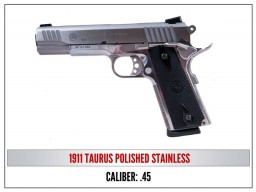 I know I just posted about this last week, but I feel like it is my duty to report that ticket sales for our local Friends of NRA raffle are going slow. As in so slow, that I took out 100 tickets from the stash to sell, and I've still got like 50 of them – and that's after I sold some at a gun show recently.
I've heard from folks that they just assumed we would sell out quickly due to the nature of the raffle, but we haven't. We still have lots of tickets.
So, at this point, the odds of a blog reader who buys tickets winning, are fantastic. Even if we did somehow hit a busy period and sell out, the odds per ticket are 1 in 60. For only $20, and the fact that we're drawing 5 times, make this a pretty awesome opportunity to win.
Since it's been a common question, if you buy multiple tickets, you can, in theory, win multiple guns. We don't pull your other tickets out if we draw your name for one of the first guns. All ticket stubs remain in the jar until we run out of guns to give away.
Whether you want the Taurus featured here, the Colt in the original post (which also has the raffle details, so please check it out), the Kimber in last week's post, or one of the two Kahr 1911A1s I haven't yet posted, then email me so I can send you the information on how to buy tickets.
If you already emailed me and just haven't gotten around to formally ordering a ticket, then there are still tickets available!