Jun 25, 2013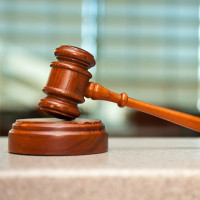 This is a victory for federalism, but also kind of unfortunate from a gun right point of view, because it dashes my dreams of subjecting New Jersey, New York, California, et al to pre-clearance for gun laws and regulations. Though, it looks like there may still be room for hope. From the opinion:
That is why, in 1966, this Court described the Act as "stringent" and "potent," Katzenbach, 383 U. S., at 308, 315, 337. The Court nonetheless upheld the Act, concluding that such an "uncommon exercise ofcongressional power" could be justified by "exceptional conditions." …
… The Act was limited to areas where Congress found "evidence of actual voting discrimination," and the covered jurisdictions shared two characteristics: "the use of tests and devices for voter registration, and a voting rate in the 1964 presidential election at least 12 points below the national average." Id., at 330. The Court explained that "[t]ests and devices are relevant to voting discrimination because of their long history as a tool for perpetratingthe evil; a low voting rate is pertinent for the obvious reason that widespread disenfranchisement must inevitably affect the number of actual voters." Ibid. The Court therefore concluded that "the coverage formula [was] rational in both practice and theory."
In other words, when state and local governments are unable to behave themselves, and respect the rights of their citizens, it may justify such far-reaching congressional intervention such as a pre-clearance requirement. Meanwhile, the anti-gun people like Mike Bloomberg, Mayor Rahm, and other members of the merry band of illegal mayors are doing their level best to create those very "exceptional circumstances" that may justify this sort of intervention. So I think I will declare my dream is not dead.
10 Responses to "Supreme Court Strikes Down Pre-Clearance Requirement"