Jun 13, 2013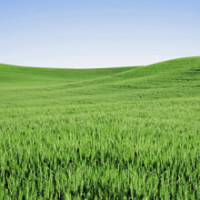 An MSNBC contributor e-mailed me looking for a statement. As a policy, I don't return e-mail from the Administration's propagandists, but I figured a public response would do just fine:
You have accused Mayor Bloomberg of being "Astorturf-in-Chief" and the gun control movement of being "astroturf" instead of a grassroots movement.

Mayors Against Illegal Guns now has 1.5 million supporters, and they organizing events in ten cities. The Newtown Action Alliance also held an event today on Capitol Hill.

Does the mean the "astroturf" efforts are becoming a grassroots movement for control? Or does it still just amount to "astroturf"?
What Bloomberg is likely defining as "supporters" are people who have gotten on his e-mail list. How one defines a supporter is quite flexible, but that's a vastly different animal than a dues paying member. NRA actually has one of the strictest standards for membership of any interest group that plays in DC.
NRA has 5 million members. That's 5 million people who forked over money, usually 25-35 dollars to become members, and who have to keep paying that every year to remain on the rolls. Voting members, which includes life members (who forked out anywhere from 300-1000 dollars) and people who have been members for 5 unbroken years, number 1.72 million by the number of ballots that went out for the last Board election.
But it's not just that. Where are the anti-gun blogs? Where's the anti-gun convention that turns out 82,000 people like NRA did in Houston last month? Why are we able to mobilize bigger protests ad-hoc than they can manage even with professional organizers and slick ad campaigns. If Bloomberg has grassroots why is his bus tour schedule not being made public? Perhaps because he is well aware our people will show up and risk MAIG not getting the media's undivided attention?
If I wanted to play Bloomberg's game, just doing a quick query on the blog's database, I have 7139 supporters in just my small corner of the pro-2A universe. That's how many unique people have ever commented on this blog. We've had 1.9 million unique people who have visited this blog since I've been keeping stats. Of those, about 260,000 have returned to the site at least once. The metric I use to determine how many regular readers I have comes out to about 2300 now, and 7000 over the years if I take the data back far enough. We have 520 Facebook fans, and between Bitter and I, we have 2500 followers on Twitter. I am a blog about gun politics, and that's all I generally blog about. That's a pretty niche topic, as things go, and I've never spent so much as a dime on an ad campaign, or made any effort to compile a list of "supporters." What could I have accomplished if I had sunk even a million of Bloomberg's money into marketing?
So yes, I believe the gun control movement is still mostly Astroturf. I am sure millions of Americans are willing to say they support gun control, and some might even be willing to sign up for an e-mail list. But it takes more than that to win in politics. Bloomberg's 1.5 million doesn't matter if none of those people are willing to act or vote on the issue. NRA's 5 million people will act, and will vote, and largely on that one issue. We will crawl over broken glass to defend the Second Amendment. In fact, most of us would do more if necessary.
34 Responses to "Yes, Gun Control is Still Pretty Much Astroturf"