Greg Ball speaks:
More here from The Blaze. Here's a slideshow. I particularly like this one: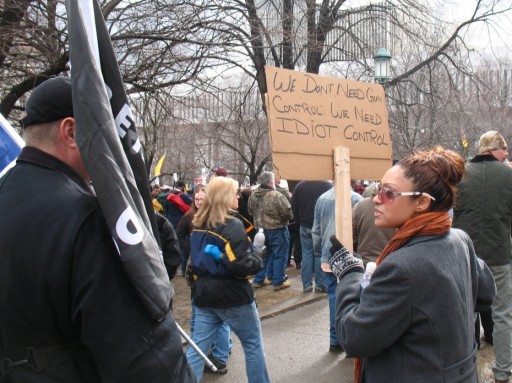 If we had idiot control, forming a government would be difficult. So it's hard to see the downside. Do our opponents still want to continue to operate under the delusion they are fighting the evil gun industry and some faceless "gun lobby" rather than millions of their fellow Americans? Do they still want to suggest we're all the stereotype of the OFWG? Want to continue to pretend all this is manufactured when most of these people are carrying homemade signs?
If yes, I understand. The illusion is important to you. Because the alternative is that you want to take something very important away from millions of people who care deeply and passionately about it, and that, well, kind of makes you a monster, doesn't it?