The foreign press often has a field day with our culture, and the Daily Mail in the UK is no different. But they are worse than our media about getting things right: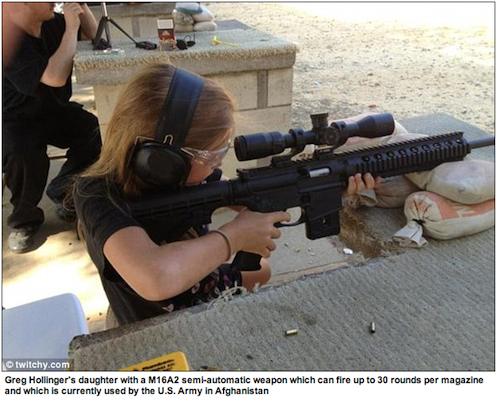 That looks like a .22 AR to me, rather than being an M16A2. The real irony is if the authors are thinking Americans are crazy for allowing ownership of guns like this, provided one obtains a Firearms Certificate, that firearm is perfectly legal to own in the UK. The UK did not ban semi-automatic firearms chambered in .22LR, and they have no "Assault Weapons" nonsense in their gun laws.
I won't even get into the fact that even if that was an M16, it couldn't have been an A2, since the A2 did not have a removable carry handle, and that the US Army has largely abandoned the M16 in favor of the M4 carbine. If they had said US Marines, that would have been correct, but they use the M16A4, largely.