When it comes to how much the New York Times knows about guns, a reader found me exhibit A: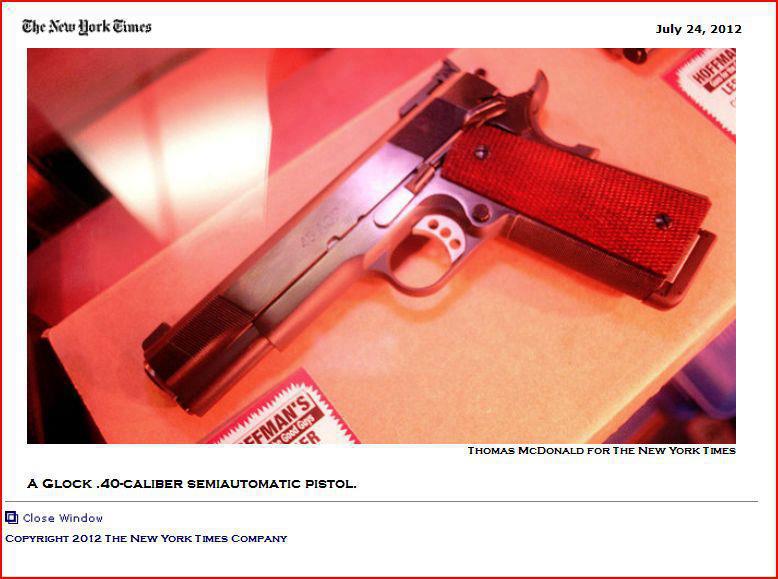 The caption says a .40 caliber Glock. The picture shoes a Les Baer 1911 in .45 ACP. So why, again, should anyone give a crap what the New York Times thinks about guns? Even your basic counterstrike kiddie (or whatever the kids are playing these days) can generally tell the difference between an M1911 and a Glock. I almost wonder if someone at the New York Times looked up this bit of satire …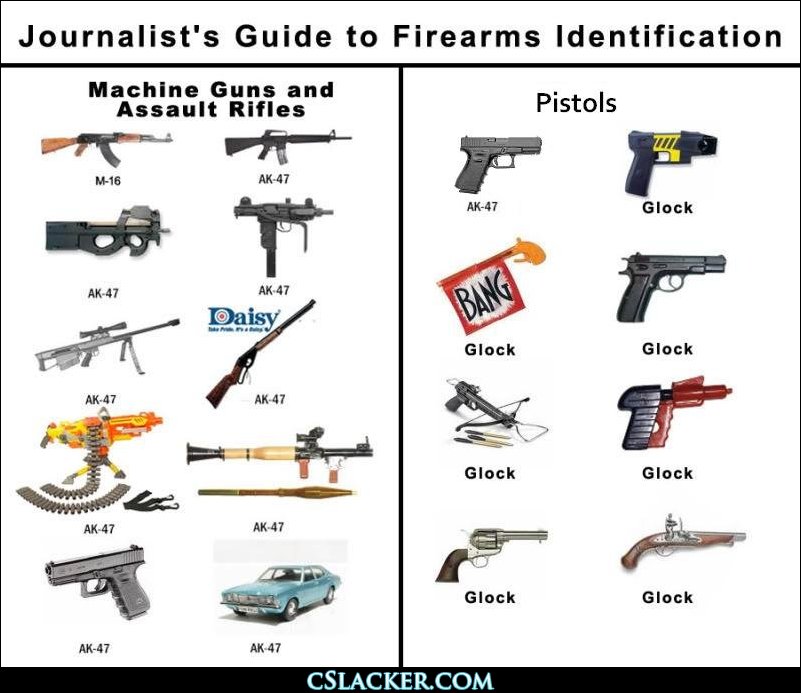 … and thought it was real. I've been doing this long enough, when I see stuff like this now, I just want to declare the person unfit to have an opinion until they relieve themselves of ignorance. The real unfortunate thing is that people still read the New York Times, and thanks to New York's gun laws, many of its readers are just as or more ignorant about the subject than the Times.
Searching for the old journalist guide satire, it turns out Extrano's Alley has more to say about this picture going around.
UPDATE: That journalist guide had gone around so much I forgot it was Robb who created it, so credit should go to him.