Our opponents view of things in the past month or so: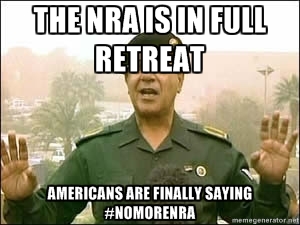 The reality of the last couple of months: 11 wins for gun owners federally, three in Florida, one in Georgia, two in Mississippi, and three in Oklahoma including an omnibus bill that legalizes open carry, among other things. In addition, we are on our way to victories in Hawaii, Illinois, and we ousted a MAIG Mayor in Quantico. Meanwhile, back in the reality of anti-gun groups: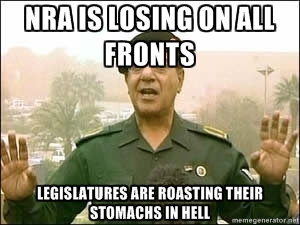 Sometimes, you see a wound that just begs to have salt poured on it.