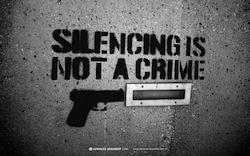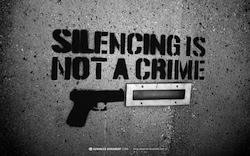 The Michigan Attorney General, Bill Schuette, has issued an opinion that suppressors are legal in Michigan, provided that the NFA requirements are complied with. The demonization of silencers, or more accurately, suppressors, never made a whole lot of sense, especially when you consider noise complaints are the biggest issue shooting ranges face, especially places like around here, which have numerous suburban and exurban shooting ranges, with plenty of neighbors in earshot.
"We thank Attorney General Schuette for this well-reasoned opinion, which will allow Michigan residents to possess suppressors in compliance with federal law," said Chuck Cunningham, NRA-ILA Director of State and Local Affairs. Â "Noise suppressors are an effective means of reducing hearing loss among shooters, and we are pleased that shooters in Michigan, like those in 38 other states, will now have the freedom to choose these useful safety devices."
When you put it that way, you'd almost think they were going mainstream, and you'd be right. I think suppressors may very well be the best shot we have at chipping away part of the National Firearms Act. A few years ago I didn't think it would be possible, but now I think it might be.