It's a done deal folks. The law will take effect 60 days from now. Kudos to everyone who worked hard on this. I'd like particularly to thank Rep. Scott Perry and State Senator Richard Alloway. We wouldn't have gotten here if not for their efforts.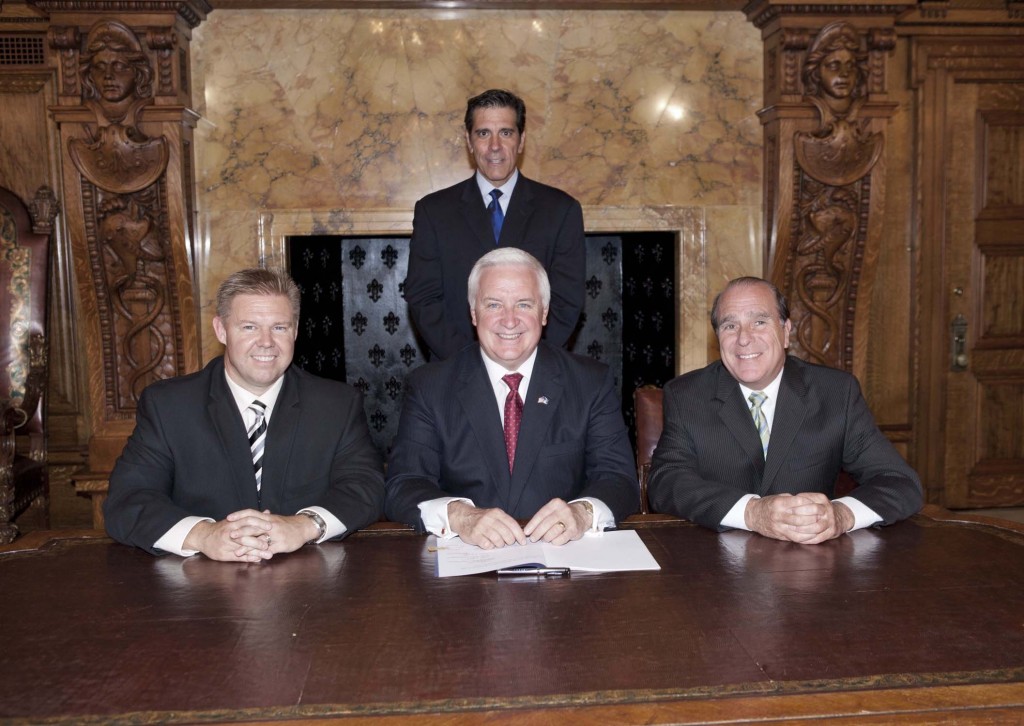 From left to right, Senator Alloway, Governor Corbett, Senator Rich Kasunic, and behind them is John Hohenwarter, NRA's lobbyist for PA.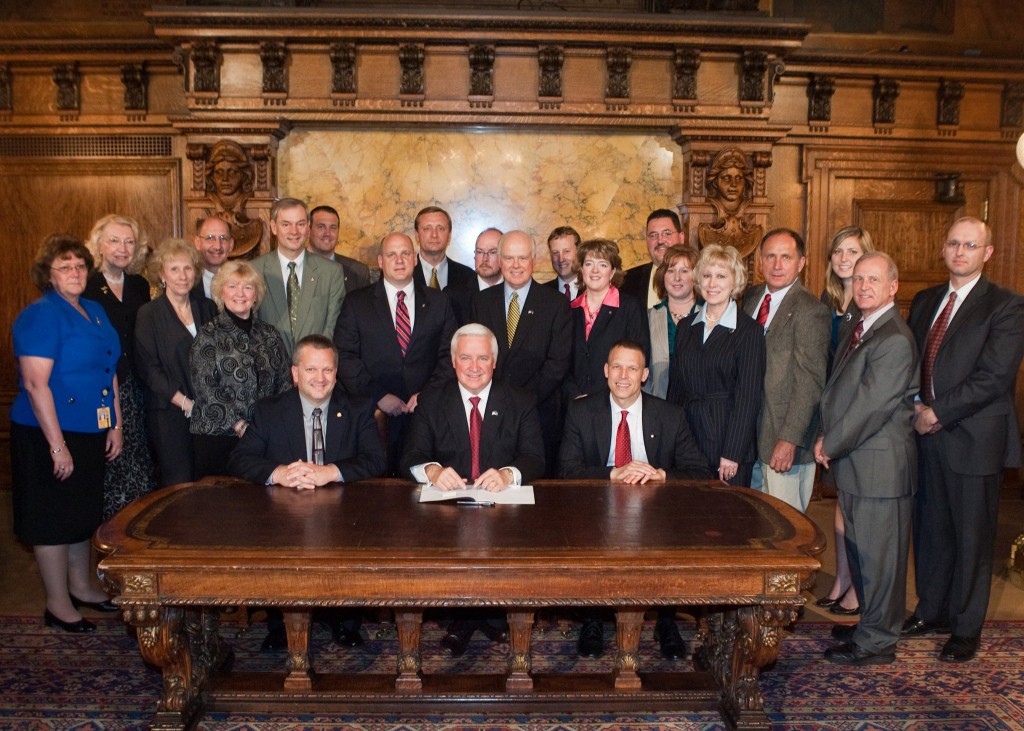 GOP House Castle Doctrine sponsors with Governor Corbett. Seated at the table on the right is Rep. Scott Perry, and Rep. Daryl Metcalfe to the left.
See these comments by the House and Senate sponsors.
UPDATE from Bitter: Everyone wants to celebrate Castle Doctrine! Here's yet another picture posted by lawmakers proud to have been part of passing the Castle Doctrine bill. I'm not sure what group this is, as the only folks I recognize are Gov. Corbett, John Hohenwarter, and Rep. Stephen Bloom, a freshman Republican in the House.