Our opponents think it's very important to look at interesting and novel ways to eliminate gun violence in society. They are willing to sacrifice anything to reach their dream where everyone trades in their guns for flowers and unicorns. Apparently even their freedom and privacy. Let's take a look at this gem from the Coalition to Stop Gun Violence Facebook page: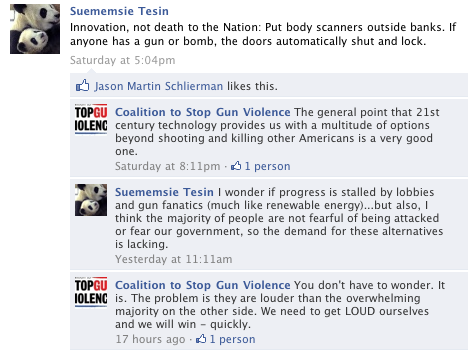 Apparently this gun free fantasy extends to the point of putting body scanners in public places, so your bank can stare at pictures of  your nude body. Ladd gets an A for trying to steer this particular supporter off the crazy, and back on the path to productive activism, but it was too late.
Our opponents will be the first to vote for a pervasive police state to carry forward their idealist fantasies.