From today's Washington Post. Click for a closer look: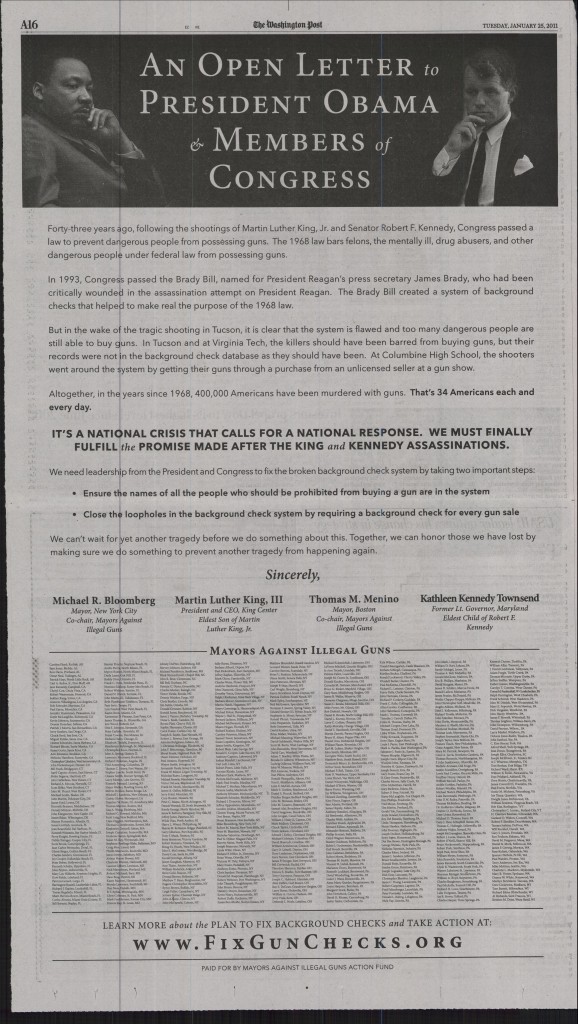 They are counting very heavily on Obama giving a shout out to gun control efforts in the State of the Union. So heavily, MAIG spent a sizable amount to buy this full page ad. They need him to do it. I'm crossing my fingers and hope they are left high and dry.
As I said, I think if Obama announces support for new gun control tonight, it'll benefit us more than it'll benefit our opponents. But if he mentions nothing, it'll be devastating to gun control advocates. Can Obama rise above this divisive issue? We shall see.