Thanks to Todd Vandermyde for pointing this out, but it would seem our friends at the Brady Campaign have used violent target images themselves: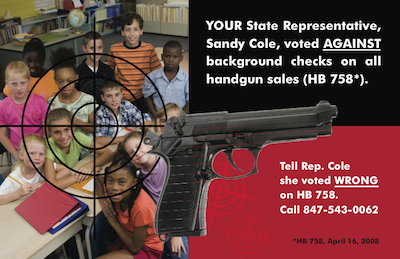 Remember, this is the same organization who's President just said, "Sarah Palin used gun "target" metaphors encouraging voters to defeat Rep. Giffords and others." Pot, meet Kettle.
Hat tip to Carl from Chicago for helping put together this post.
UPDATE: You can find the full Brady mailing here.