Having recently finished up the last of my birthday present, I decided I needed to celebrate the birth of our nation in an appropriate manner. I have a strict rule about not drinking during the day unless I have people over, so now the wait …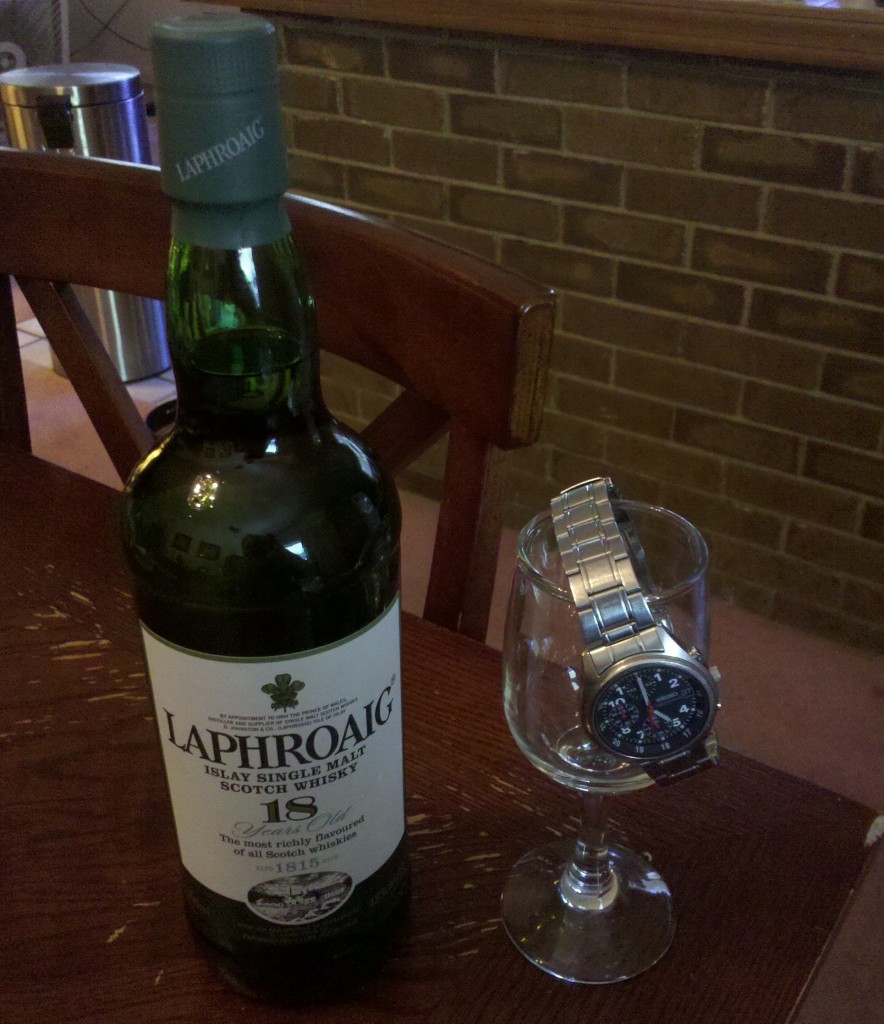 … the peaty goodness begins after dinner. I've heard the 30 year Laphroaig is wonderful, but at 230 bucks a bottle, it's a bit steep for me. I've also had Caol Ila recommended to me, which is another Islay scotch. I found exactly one bottle in the entire State of Pennsylvania, which I plan to snatch up at my earliest convenience.
UPDATE: After posting this, Bitter quite correctly pointed out that I had just announced the last remaining bottle of Caol Ila in the entire state was to be had, and that it would not be out of the realm of possibility for an intrepid reader to beat me to the punch, and buy the bottle. So my earliest convenience became now. So now the last bottle for sale of Caol Ila in the entire PA Liquor System is owned my me.