Again, by reader request, I reworked the numbers a bit. beatbox made a good point that combining the total donations and expenses of both the Brady Campaign and Brady Center would give us a better picture of the organization's overall health. I would agree in very broad terms.*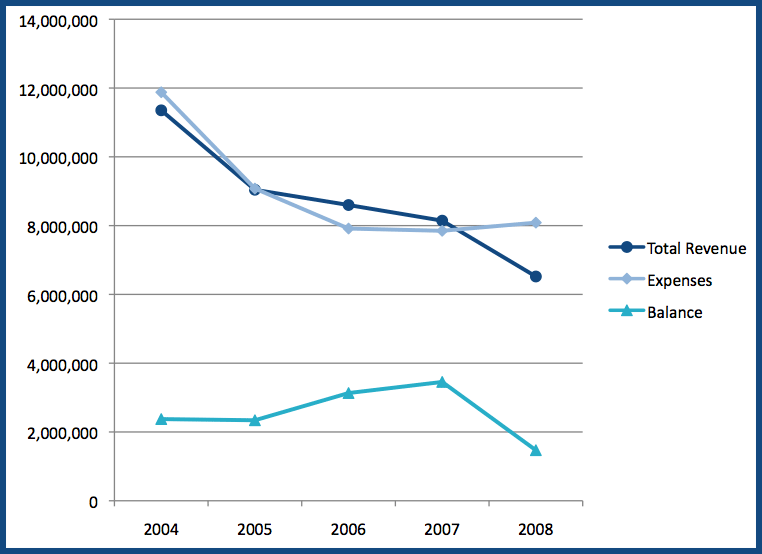 As you can see, 2008 is really the outlier when you look at the combined revenue/expense model. That shouldn't be shocking because of not only the recession, but the Heller loss early in the year before most donations arrive. There is definitely a downward trend, but their combined "cushions" didn't really take a major hit until 2008.
*It was still handy to break down the individual data because that tells us if they are heading for a re-alignment and/or shifting their strategy. At some point, they will need to reorganize and probably rename themselves again. Consider that the main event they use to tug at heartstrings happened just two months after I was born – and I'm approaching the age where women start lying about their age. There's no context or meaning to it anymore for a good number of Americans. With the courts as the new major battleground for the next few decades, it just makes sense for them to shift their limited resources to litigation and related support services. These are the changes we will see in the organization breakdown featured in the first post on the subject.