After figuring out the hard way you really need to make sure you're receiver is properly supported when you're hammering pins in place, I have managed to epoxy my lower back together. The epoxy I used is a product called JB Weld, which auto mechanics use to fix cracked engine blocks. Hopefully if it's good for that, it'll hold together an AR-15 lower receiver under the impulse of repeated firing.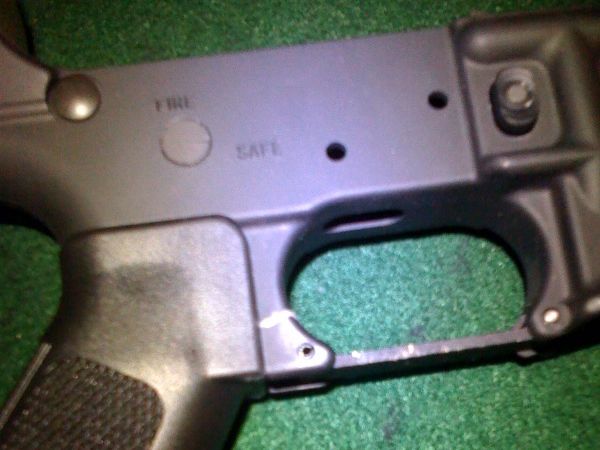 You can see the epoxy along the seam where it broke off. I don't really know whether the epoxy will hold the ear in place or not. The trigger guard pin would not seem to be a high stress part, but I'm pretty sure if I beat the rifle up pretty bad, it's going to break back off at some point. As long as it stands up to normal use at the range, I won't worry too much. It's not like I'm going to take it into combat.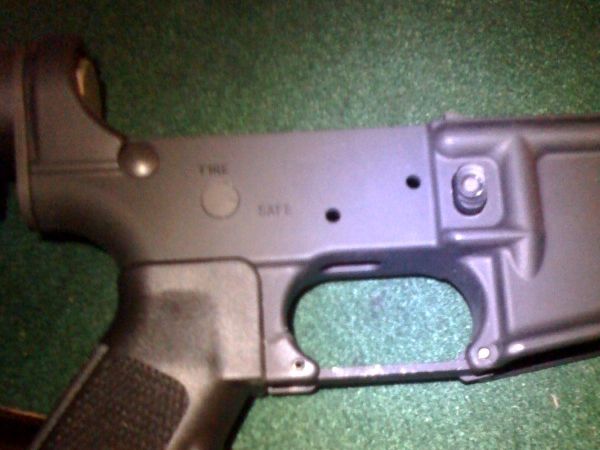 A little bit of black touch up paint seems to have tidied up the seam nicely. If you get close, you can still see the monument to my stupidity, but from a few yards away, you won't notice. It actually shows more in LED light than it does under normal light. Really, as long as it holds, I'll deal with the minor blemish. I'd hate to think the Pennsylvania State Police went through all that trouble to enter my lower into their registry sales record database and not end up using it to do things that make the Governor cry.