Follow up to the post from earlier.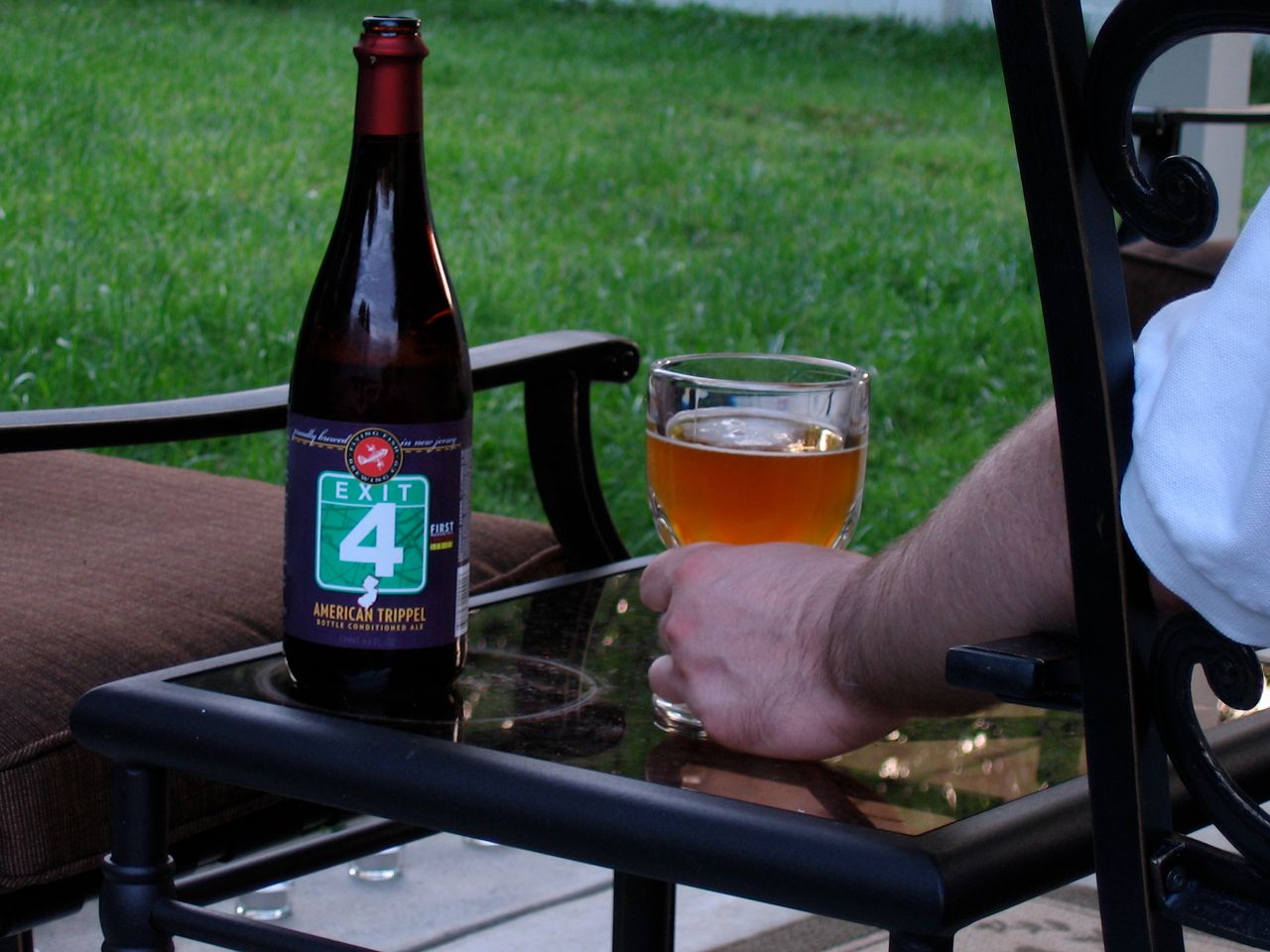 I had to go to Princeton, NJ to find it. On the way back, the evil the Exit 4 Trippel emitted did not cause me to swerve between lanes. Really odd. After drinking the whole bottle, I feel a mild buzz, but strangely do not feel the need to hop in my car and go terrorize the New Jersey Turnpike. No, I think I'll stay here and chill on my patio.
I thought for sure this strange potion would have some kind of spell on me, Demon Belgian Ale apparently being a common intoxicant of drunk drivers.  The neo-prohibitionists at MADD can now officially bite me.