Shot the CMP match at the club this morning.  I'm disappointed to have scored lower than my last score of 395/500.  I dropped to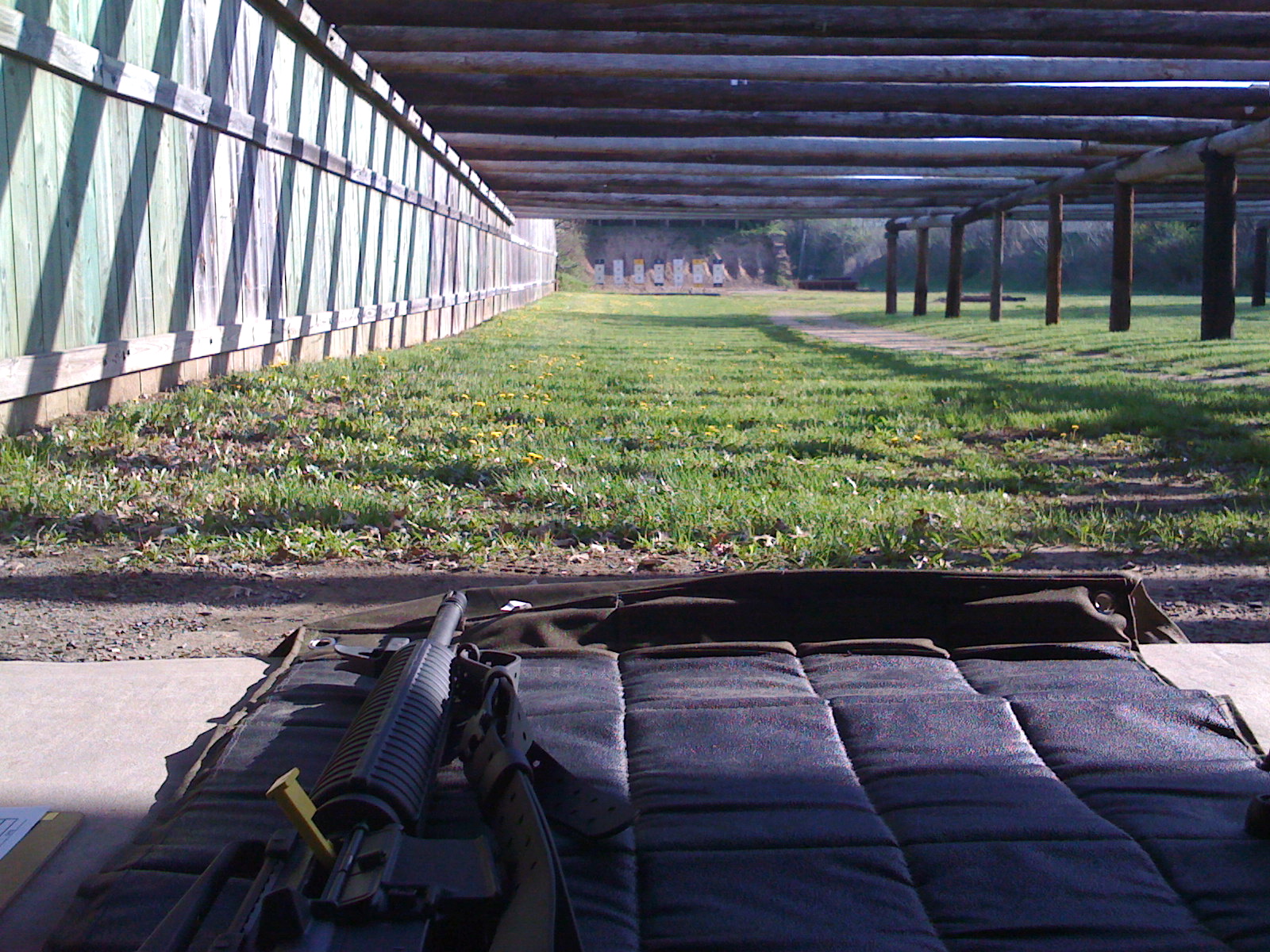 368/500.  Part of the problem was, I was confused by range instructions, and ended up shooting the wrong target.  I thought we had 15 minutes of shooting to get sighted in, but I was supposed to put on a few sighters and put 10 in the actual target.  I put ten into the actual sighter target.  But hey, at least I didn't shoot someone else's target.  Fortunately, Burt, who runs these matches, let me score the sighter target, because he would have been correct for me to take a big fat zero for that part.  Score was still pretty awful, because I wasn't on at first.  I've been wondering about whether the sling pulls my shots off. I don't have an AR-15 with a free float barrel.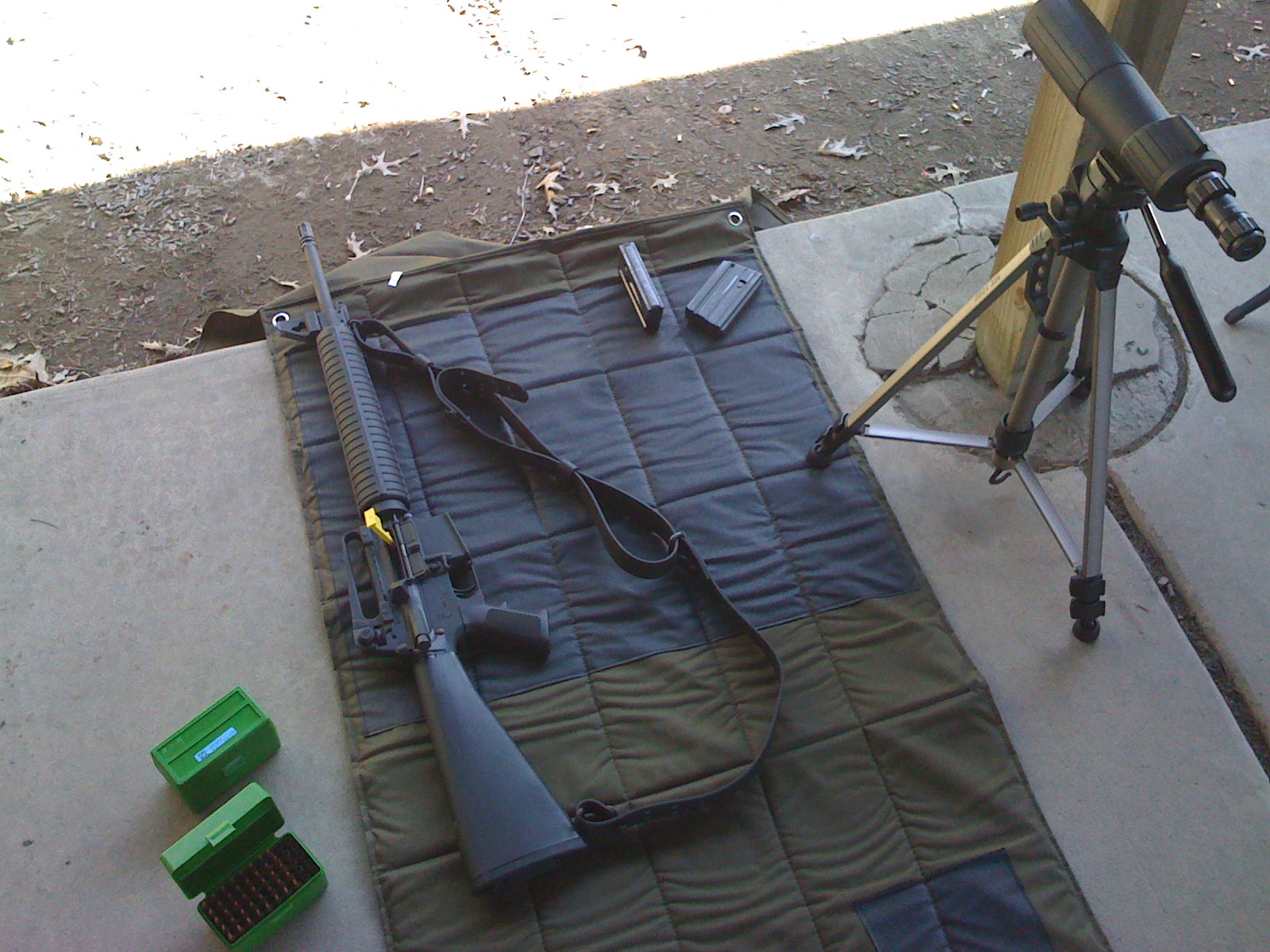 When I sling up, my shots pull left and high, it seems.  I suppose I need to work on consistency with the sling in that case.  Can any of my readers who are experienced high power shooters comment on sling use on an AR without a free floating barrel?  The next problem have is constructing the sitting position.  Doing the rapid fire string sitting, I shot a fan pattern from the 10 ring down and right toward the 5 ring.  I have to get to the range and find a sitting position that works for me.
The only problem with that is how tight supplies are on ammo right now. I might have to switch to shooting the FAL soon, because I'm running out of small rifle primers, and with primers in such short supply, I don't know how long it will take to get more.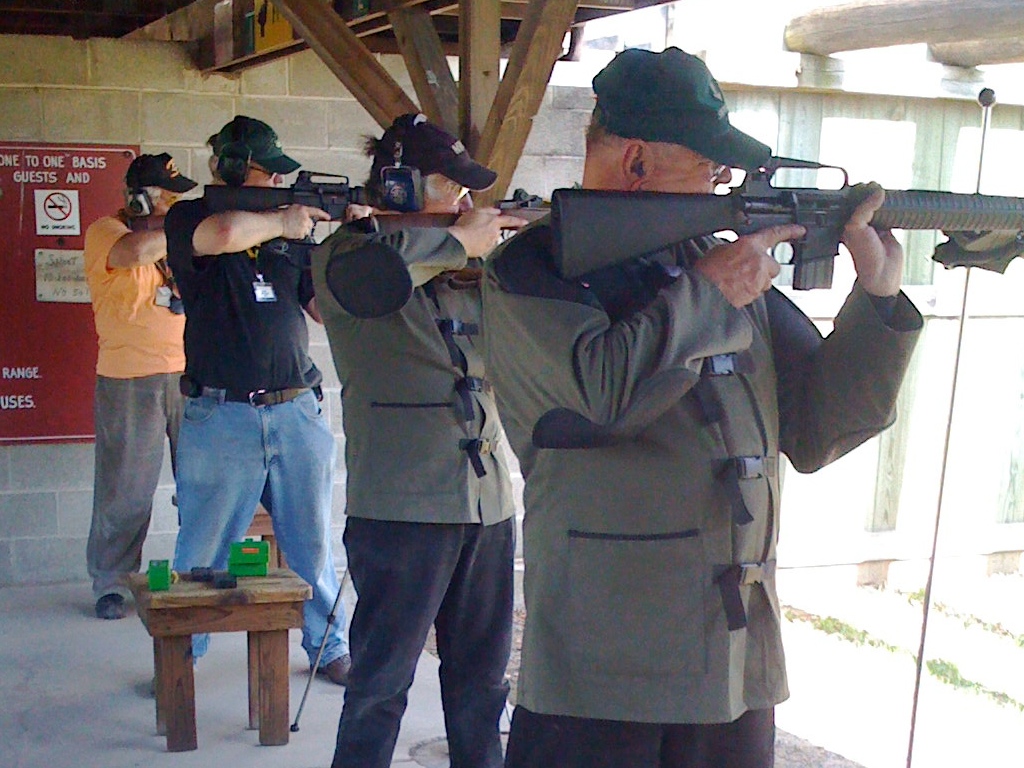 I have plenty of large rifle primers to last me a while.  I don't know how much more of this hope and change I can handle.  I'm pretty good on Varget for now, but loading up heavier .308 loads could change that real fast.  I doubt Obama pushing that CIFTA treaty, which would ban reloading, is going to help things any either.  People are going to stockpile.  This is one nice thing about shooting air guns — it's hard to regulate the components.  No problem finding pellets and CO2.