A few years ago the state increased the license fee for a license to carry by six dollars.  Philadelphia kept charging the old rate of 19 dollars.  Now the city is sending out the following letter: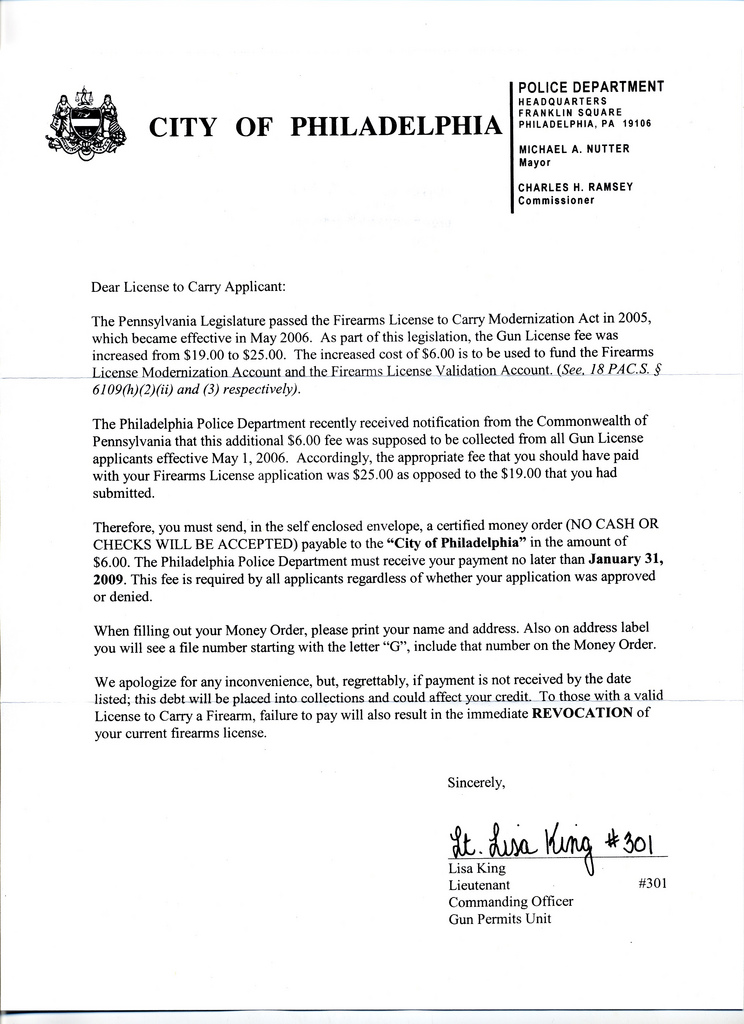 .
Demanding that people pay the back fees owed, or they will be turned over to collections and have their LTC revoked.  Unfortunately for Philadelphia, there's no provision in state law that allows a License to Carry to be revoked because the issuing agency charged the incorrect fee.
The PAFOA thread about this topic can be found here.