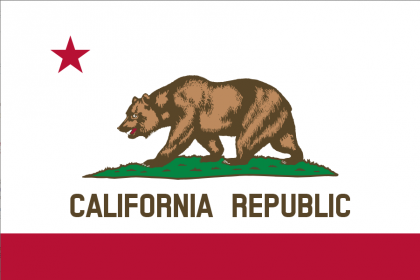 The bills Brown signed were the worst of the bills. From the Firearms Policy Coalition:
The bills Brown signed, which will become law on January 1, 2017, are:

SB 880 (Hall) and AB 1135 (Levine): Bans common and constitutionally protected firearms that have magazine locking devices.
SB 1235 (de Leon): Now competes with Gavin Newsom's Safety for All Act/Ammo Ban.
SB 1446 (Hancock): Confiscation of lawfully acquired, standard capacity ammunition feeding devices.
AB 1511 (Santiago): Bans the loaning of firearms.
AB 1695 (Bonta): Makes some non-violent misdemeanors punishable by prohibitions on owning firearms.

The bills Brown vetoed are:

AB 1673 (Gipson): Redefines "firearms" to include items that are not firearms.
AB 1674 (Santiago): Bans buying more than one firearm within a 30-day period.
AB 2607 (Ting): Dramatically expands who can request a Gun Violence Restraining order.
SB 894 (Jackson): Re-victimizes victims by criminalizing the failure to report lost and stolen firearms.
The only thing that's going to save California is federal preemption.