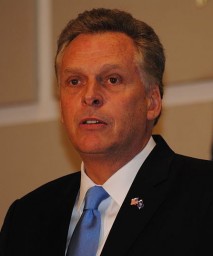 When the deal between the GOP controlled Virginia legislature and Governor McAuliffe was announced, it seemed that the deal was to leave the agreements in place, rather than reminding them, but this article indicates that the deal is an exchange for near-universal reciprocity in Virginia. This article has some details:
The deal also pushes back the attorney general's reciprocity deadline from Feb. 1 to March 1 and will require the attorney general's office to enter into any reciprocity agreement offered by any other state, removing the discretion that allowed Herring's unilateral action.
It was argued by some that this wasn't really a win, because we maintained status quo, while they got something, even if it was miniscule. This article seems to indicate we've traded that trifle for near-universal reciprocity, and removal of the AG's discretion in the matter. Given how pissed off the antis are about this deal, I think this has to be viewed as a net win.
They do note that negotiations are still ongoing, so keep the pressure up.