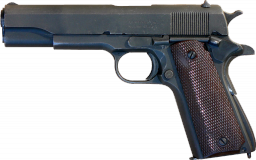 Dave Kopel congratulates President Obama on signing some common sense gun reforms:
Although the gun control debate is often polarized, Congress and President Obama have demonstrated that common-sense reforms are still possible. Kudos to them.
I take that as very tongue and cheek. The reality is that we all know the President is pretty anti-gun, but that differs from his actual record, thanks to Congress having been pretty successful at cajoling him into signing some meaningful pro-gun measures into law. Obama is not willing to make gun control the centerpiece of his administration, even as Hillary is preparing to make it a centerpiece of her campaign. Never interrupt the enemy when they are in the process of making a mistake.