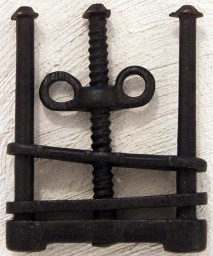 Sometimes you just have to wonder if the Obama Administration is trolling us at this point. The White House floated a proposal to strip Second Amendment rights from about four million of our nation's senior citizens who receive Social Security benefits through a "representative payee." This is personal for Bitter and I because her grandfather, at 90 years old, falls into this category, and he owns firearms that have been in the family for a long time. He's plenty safe to handle firearms, however he has had someone else managing his affairs for him for some time. One can imagine someone elderly who might forget to pay bills if they managed their own affairs, but can still handle a firearm safely.
NRA has more to say about it here. And what is the purpose of this? Do we have an epidemic of octogenarians committing mass murder? Holding up banks? Hitting the streets and robbing people so they can get the money for their next hit of Geritol? There's no public safety issue at work here. This is just meant to screw people for embarrassing the Administration on guns.
The thing I really hate about the Obama Administration is that it has no issue with being unjust or unfair; if you oppose its policies, you can expect it to try to stick it to you. Not stick it to Congress, or stick it to political rivals in DC, you will be made to pay. The Obama Administration has no issue taking out their anger on ordinary Americans. Bill Clinton's Administration dealt us a number of defeats in the 1990s, and you did have the HUD deals, and other executive shenanigans, but even then I don't remember Clinton sticking it directly to the rank and file like Obama does.
So what's going to happen here? My guess is NRA can probably get another of the many budget riders it's gotten out of Congress to defund any attempt by the Administration to implement this plan. I can't imagine preventing 4 million SSA recipients from suddenly, overnight, becoming prohibited persons is going to be much of an ask to Congress.