Jul 10, 2015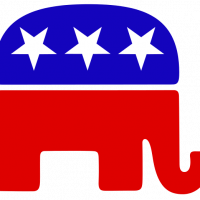 Ace of Spades argues that it boils down to a conflict between the "Working Class," and the "Comfortable Class." Go read the whole thing, and then come back. I'll wait. Keep in mind this is a thought experiment, and that sometimes it helps to make sweeping generalizations when engaged in thought experiments, but I think he's spot on with his analysis within the context he's chosen.
I am probably not that unusual, in that I was raised by people who would classify in Ace's characterization as "Working Class." My father worked a professional job, but he was never really comfortable in that environment. Today he'll often say he wishes he had become a plumber. His father was a wood pattern maker for Atlantic Petroleum. My mother, like both my grandmothers, had only a high school education, and were stay-at-home moms. My maternal Grandfather was a machinist for Boeing. My aunts and uncles are steamfitters, nurses, technicians, all the way to the "Comfortable Class" of corporate executives. But one generation prior to my parents', we were all people who punched time cards for a living, and some in my family still do.
The idea that I'd work in anything other than a professional field was not even a thought growing up. I went into engineering, which is admittedly the kind of a professional field that's acceptable to working class people. If I had studied, say, Medieval English Poetry, or even Music (which I briefly flirted with), the people who I was raised around would probably have mocked the idea, and wondered why I was wasting all that money.
I have moved into the lower ranks of the Comfortable Class, and share a lot of the Comfortable Class's values. What I don't share, and what Ace is correct in observing, is the dripping condescension many in the Comfortable Class have for the Working Class. How could I? They are much of my family, and the people I grew up with.
It was "White Working Class" people I spent a lot of time around during summer jobs I held down while of high school age. Ace is absolutely correct about the pathologies of this demographic. Racism and xenophobia are a characteristic of some, and there's no use in denying that truth. One of my part-time jobs in high school, I worked in a union shop which contracted with the Teamsters. Most workers were drivers. I was not a driver, and was therefore a non-union worker.  The shop did not have any black drivers. By that I don't mean they failed to meet their diversity quotient, or other such PC babble: I mean they engaged in very real and blatant racial discrimination. Applications by black drivers went into the trash. That was around 1990 or so, so I hope attitudes in working class environments have become more enlightened, but I wouldn't be surprised if they haven't. This experience with very real racism, and the union's practice of defending deadbeats, is a big reason I'm not fond of unions today.
You can see why some people, once they make it into the Comfortable Class, don't really want anything to do with the "White Working Class." But of course, it's not universally true that everyone in that class is a crude, loudmouth, racist xenophobe. It's not even a majority. Certainly a minority of people I was exposed to growing up, and not my own family.
But that's not to let the Comfortable Class off the hook. I agree completely with Ace's understanding of their pathologies: the dripping condescension and the readiness to make common cause with the left to screw people who work for a living if it benefits their desire for power and status over those they view as beneath them.
The primary struggle within the GOP today is whether or not to expand their base by trying to appeal to blacks and hispanics (the establishment's plan), or to forget all that and double down on the white vote (the Ann Coulter plan). I don't believe Coulter's plan is smart or desirable, but I lack faith in the establishment's ability to successfully implement their plan. If I were a GOP strategist I would bet my future on this:
Stop making strife within the party. I agree with Ace that this bickering between the coalition partners isn't accomplishing anything. The Establishment should never have made war on the Tea Party; they should have engaged them. Yes, the Tea Party has its share of kooks and losers, but that wasn't universally true. Find the people you an work with and develop them. That didn't happen. Instead, the establishment immediately identified the movement as a threat to its power and tried to destroy it. This was a huge mistake.
Concentrating solely on the white vote is a losing proposition long term. That's demographic reality. I also believe voting and aligning our politics along racial lines is toxic, and very bad for the country. Rick Perry seems to get this.
Learn as much as you can about middle class blacks and middle class hispanics, which will grow in ranks as the economy gets back on track. Targeting this demographic is no real short term advantage, but you have to start learning how to speak to them, and learn potential wedge issues you can use. Democrats are masters of identifying and exploiting wedge issues within and between demographics, and Republicans are horrible at this. New entrants into the Middle Class are people who are on their way to the Comfortable Class, and you can either let the left own them, or try understand their values, their anxieties, and more importantly their fault lines. Learn how to cater to some of their concerns without abandoning your values. You won't reach all of them, but you don't have to. Get some of them and let upward mobility take care of the rest. Police abuses and over criminalization are areas where I think the GOP can start to build bridges.
The term "States Rights" needs to be banished from the Republican vocabulary. Republicans need to be crystal clear that their understanding of federalism includes strong and aggressive protections for the civil rights of all Americans at the federal level. Play up the party's history of supporting this. There are still plenty of people alive today who remember living under Jim Crow, and when they hear turning more authority over to the states, you create anxiety in a lot of black voters. The GOP does not need to give up on federalism, but Republicans need to be better on civil rights than Democrats, and I think now they can be if they just make a little effort.
Understand a universal value: once people get into the middle class, and I don't care what color or creed you are, once you arrive there you have something to lose, and you are going to be less likely to support redistributionist schemes because you will be the one paying for them. People vote their pocketbooks first. The rhetoric needs to be how GOP policies support upward mobility. The GOP needs to understand that for many blacks, government jobs are a ticket to the middle class. That doesn't mean they need to become the Big Government Lite, but it's something to watch in rhetoric. Once people move up and out of the middle class, they'll start feeling rich guilt, and will have enough money to buy the left's indulgences.
Immigration is a sticky issue, but it will have to be confronted. The amnesty well has been poisoned by the establishment. The key thing to remember here is Working Class Whites have to compete with immigrants for jobs, and that's what breeds resentment and xenophobia. But Working Class Blacks also have to compete with immigrants for jobs, and this is a potential wedge issue. I think everyone is worried about how these new immigrant groups are going to vote, and what the impact of their vote is going to have on the future of America. This is probably the biggest issue that stands to tear the GOP apart.
Again, I'm speaking here in terms of strategy, not what my personal policy preferences are. My personal policy preferences are far more libertarian than what would win elections. But the key is getting things moving in the right direction. If there we are to win, there must be peace between our peoples. If we are to have peace, all parts of the coalition need to be compromise.
28 Responses to "A Succinct Explanation of the GOP's Struggle"