May 7, 2015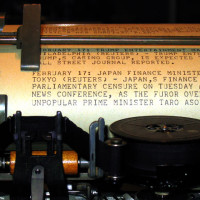 I decided I should probably have a consistent name for this feature. Since I tend to do about one link post a week, I'll call it "Weekly Gun News." If it's a particularly good news week, maybe I'll have "Extra Gun News." I started doing news links after Sandy Hook, when there was just too much going on to talk about everything, but a lot of stuff I didn't have time to talk about was important. Since then, I've kept up the practice.
How did a Traffic Officer armed with a pistol take out two shooters armed with rifles? Bob Owens has the details.
Miguel: California is learning that gun confiscation is really really expensive. If they think it's expensive now…
Cheer up Oregon, not all the news is bad: a reciprocity bill is moving along. I guess the Democrats feel like they need to do something for us on the one hand, if they spanked us with the other.
John Richardson has all the details on the Oregon Background Check bill. Clayton Cramer notes that bad ideas spread, and that there's no evidence background checks accomplish anything, and are probably even harmful. He should know, since he published a paper on it.
John Richardson has a look at Bad Apple Lawyers, a parody on Brady's "Bad Apple Gun Dealers." He starts with anti-gun Law Professor David Kaireys. You'll see him in the media here fairly often, as a reliable go-to guy when a reporter wants a good anti-gun viewpoint couched in the respectability of a professor of law.
What Virginia has in store for it if the state continues to blue. Two factors drive Virginia bluing: out of control growth of the federal government and population loss in the Southwest part of the state. Cuts to the Navy probably don't help either, since it's a major industry in the tidewater area.
Constitutional Carry looks to be dead in Maine for now. Maine was always a bit of a stretch goal.
Sadly, I think he's right: Charles C.W. Cooke doesn't think the Bill of Rights would pass if it was proposed today.
I like NRA's new snarky articles, this one mocking Josh Horwitz. Mockery is probably the most effective rhetorical weapon one can employ, and there's a lot that's ridiculous and humorous about the gun control movement.
Bloomberg outspent us 5 to 1 in Vermont and got nothing for it. That's because influencing legislators isn't a money game. First, lawmakers know astroturf when they see it and second, they know where the passion is on this issue.
I was very surprised to see a balanced article on the ivory ban coming out of the New Bedford newspaper. An ivory ban is a gun ban in some cases, therefore we fight.
Rep. Paul Schemel and state Sen. Richard Alloway are hosting a concealed carry seminar in Waynesboro this weekend.
Hey, TTAG is seeking out Millennials to appear at a shooting range with NBC's Ronan Farrow. Getting a bunch of young people you don't know and who have never spoken to reporters on camera before? What could possibly go wrong? Maybe we'll luck out and NBC actually has good intentions here *snicker*
Popehat has more on free speech in the wake of the Garland shooting.
IJReview gives NRA HQ the Buzzfeed treatment, in a good way.
The Chattanoogan talks to Milwaukee County Sheriff David Clark, "Instead, what jumped off the pages was the reason the Klu Klux Klan became near-extinct. Once blacks were able to arm themselves to protect against kidnapping and lynching, things really began to change in terms of black freedom."
The Masonic Fraternal Police Department? This has to be the strangest thing I've read all year.
Slate discovers that Bernie Sanders, despite being an unashamed socialist, may be a bit too gun nutty for the modern progressive, saying gun control is "one issue of overwhelming importance to the Democratic base," which is pretty laughably naive. Slate is such a joke these days.
Briefs have been filed in the Peruta case. Clayton Cramer notes that one of his papers on VPC's Concealed Carry Killers, has made it into one of the briefs.
Reason questions why the left wants federal control over policing. Because it's about the control, and the left has always believed you can run things better with the right people in charge. They being the right people, of course.
34 Responses to "Weekly Gun News – Edition 1"