May 4, 2015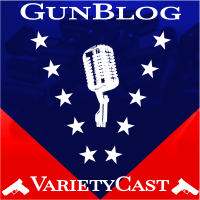 I make a brief appearance on Episode 27 of the Gun Blog Variety Cast speaking about the issue of Doctors and Guns. I realized after my post on this topic last Friday that I was remiss in mentioning Doctors for Responsible Gun Ownership. I hope DRGO manages to grow, and hopefully gets powerful enough to someday take on the SJWs who run the various medical societies. We talk about DRGO a bit in the podcast.
I think if you call your podcast "Gun Blog Variety", gun blogging guests should have to do a dance, bang out a few tunes on the accordion, or sing a few love songs before going on. Maybe sing a few love songs while accompanying on the accordion, and dancing!
Click here to play the episode. My segment starts at 26:25, but listen the whole thing. Looks like Miguel usually occupies that slot, so this week's segment has 95% less beard!
6 Responses to "More on Doctors and Guns on Gun Blog Variety Cast"