Apr 10, 2015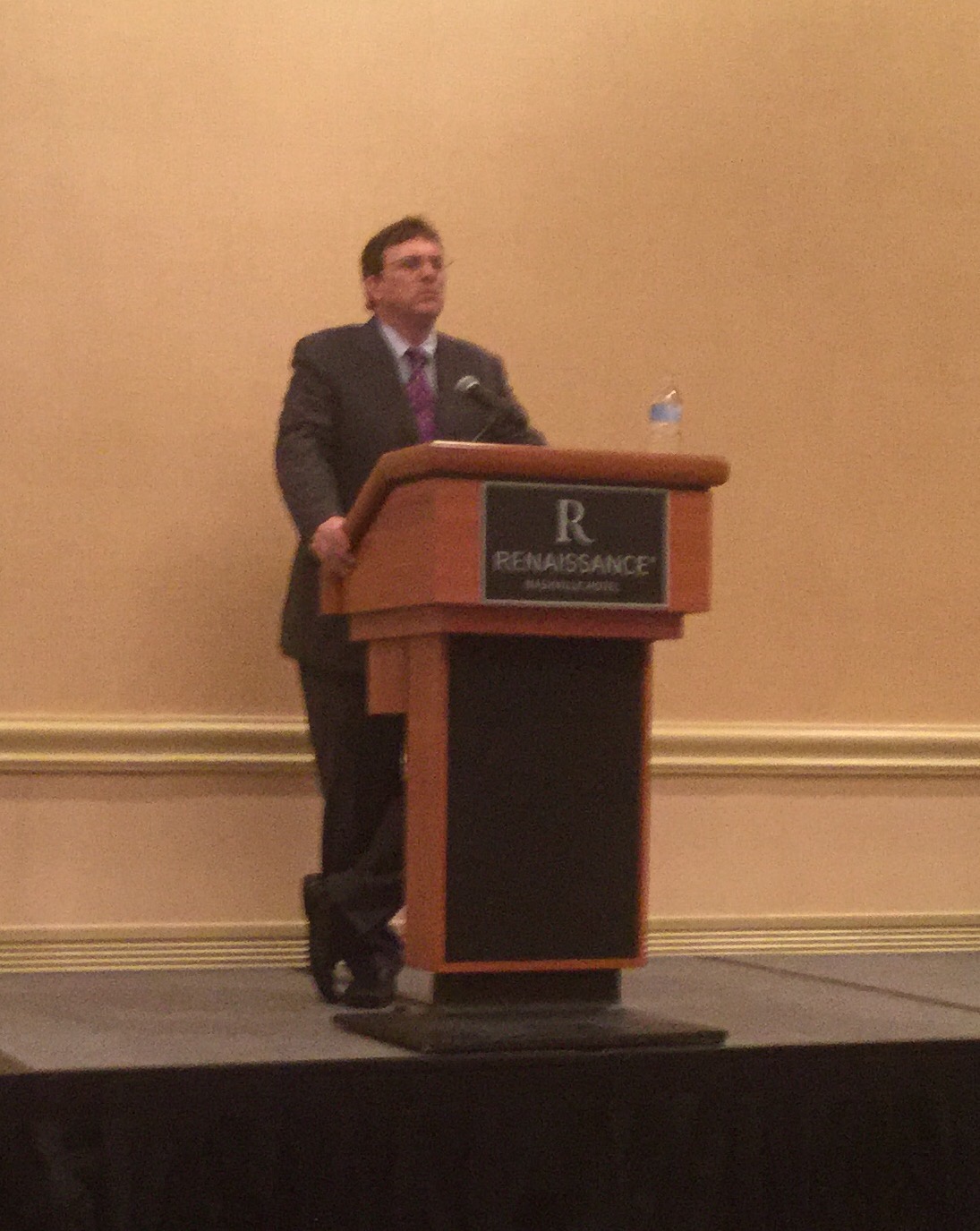 Our Lunch speaker is Professor Glenn Reynolds of Instapundit fame. We eat while he speaks, so I'll try to fill you in later. Glenn's presentation is on the Second Amendment as an ordinary part of Constitutional Law.
1:02pm (Bitter's summary) – Glenn's speech was largely taken from the foreward to his article, The Second Amendment as Ordinary Constitutional Law. However, he took it a step beyond that article on the history of the Second Amendment being largely acknowledged by federal courts and included commentary on why current news events such as Shaneen Allen and Brian Aitken provide great opportunities for more legislative fixes, too. After all, he made the point that just because the Second Amendment might be taking the right somewhat more seriously doesn't mean that they are going to get it right.
Many of the things he said weren't completely new to regular readers of Instapundit, but his delivery is really always entertaining and fun. Making the speech even more enjoyable was seeing on my Twitter feed that anti-gun PA Attorney General Kathleen Kane is now facing a new legal investigation in violating a court order. All around, a good lunch break from the legal seminar. 
2 Responses to "NRA Firearms Law Seminar – Lunch"