Mar 17, 2015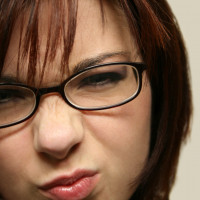 It seems that Media Matters set their sights on Cam Edwards yesterday, challenging him on biography. See, at one point Cam said he received a resolution from the Oklahoma State House. It turns out it was a citation recognizing from not only the House, but also from the Lt. Governor. Yup, big discrepancy there.
However, their focus is on trying to make him look like he's a media version of "stolen valor" by claiming an Emmy award. They even got the local executive director to back up the claims, yet Media Matters and the executive director aren't acknowledging that Cam did actually receive an award giving his name in the honors section for his "significant contribution" on the documentary that won the Emmy. It's signed by their president and everything.
Now, Cam did take time to update his bio to be more accurate. I mean we don't want the Media Matters folks to worry their heads about the "Great Oklahoman citation" wording any more. And now it's clearer that it came from not just the House, but even the Lt. Governor at the time. But more importantly, he did re-word it so it more accurately reflects that his work was part of a team effort that won an Emmy.
As Cam notes, this is part of the effort to keep everyone outraged about everything. Even with evidence presented that raise questions about their accusations (right now, MM is calling the Emmy thing a "lie" on their front page, despite having been provided the evidence that he did receive an honor from them), it's not about accurately reporting the situation.
6 Responses to "Peddling Outrage While Leaving Out Key Facts"