Mar 9, 2015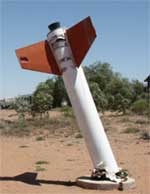 I congratulate Christine Vendel of PennLive for finally noticing something we've been screaming about for quite some time: that all towns claiming the sky was falling, and they needed a "lost and stolen" law to combat illegal firearms trafficking, were completely full of shit. The article acknowledges there is no enforcement, which we've also been blowing the whistle on to no avail.
This was never the problem our opponents claimed it to be, and now they are incredulously claiming, "It's not measured by the number of fines. It's measured by compliance." So everyone who's trafficking guns to criminals is just magically obeying the new law? This so laughably lacks credibility, it's hard to believe they would even try to throw that turd at the wall.
This was never about stopping illegal trafficking. The goal was to weaken state preemption by pushing a non-issue that would easily pass in a number of towns. It was preemption they were after. So how did it work out for them?
The end result is Act 192, which strengthened the preemption law.
10 Responses to "Media Finally Noticing "Lost & Stolen" is a Sham"