Glad to read the French police managed to successfully storm the hostage locations with minimal loss of non-terrorist life. One starts to worry when one sees pictures like this: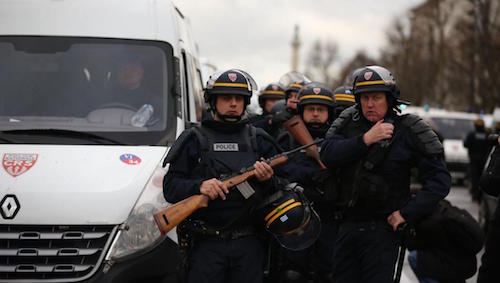 I'm really hoping that's just how the camera angle looks and that cop isn't actually pointing his rifle at the head of the other cop keying his mic. Either way, nice shooting on the part of the French Police.
UPDATE: Ooops… I thought these were Gendarmes, but the decal on the hood says "Police Nationale," who are the other French national police.