Jun 25, 2014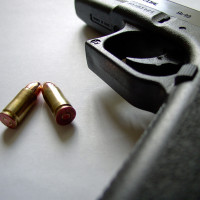 Jeff Soyer notes an article out of Connecticut that Gov. Dannel Malloy's Sandy Hook Advisory Commission plans to suggest mental health "suitability screenings" for gun owners and sellers in their state.
Later in the article, they note that the commission that has been meeting since January 2013 still doesn't have any of the medical records for Adam Lanza. If a commission ordered by the state governor can't get records together in 18 months, how long will they make "applicants" to own or sell guns wait while they attempt to gather records?
The final report with formal recommendations is due this summer, so I'm sure that every gun control dream will be listed.
6 Responses to "A Right Delayed is a Right Denied"
Trackbacks/Pingbacks
SayUncle » A right delayed - […] Is a right denied. Mental health suitability checks as a pre-condition to buying a gun. […]