Nov 23, 2013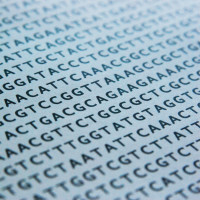 You'll need to pardon me for venting, but I'm just getting really sick of petty tyrants and nanny staters in all walks of life. It's not just in the gun issue. It turns out that my newest hobby – genealogy – has some rather extreme examples, as I have recently discovered.
Getting into genealogy, you quickly learn that you will never stop learning and that you'll never know everything. You have to understand people, families, history, local issues to where everyone was living, etc. The best example of just how complicated it can get just doing the paperwork genealogy is in this summary of a shifting political boundary situation highlighted in a DAR brochure: "Thus, in 1800, a man who had lived on the same land in Mason County for less than a quarter of a century had resided in two states and five counties, and he had not moved an inch!" This doesn't include the nightmare of different record keeping requirements for different times and states. In other words, you have to be a naturally curious person who is eager to learn in order to effectively and correctly conduct genealogical research.
Now, mix in genetic genealogy. This means taking DNA tests to discover genetic cousins who you might not have found yet doing traditional genealogy. This also means learning even more about science so you know how to use those results, along with everything you need to know about traditional genealogy. In other words, you have to be a seriously inquisitive person to really take up this hobby. Sebastian and I are pretty inquisitive folks, so we've been learning quite a lot as we go along.
To supplement our learning, I joined a Facebook group set up by super users of an atDNA comparison tool to learn from the conversations and questions that come up there. It's administered by a couple of women who are very experienced with genetics, so I have learned some things. (For example, there's a ~50% chance that any of your given 4th cousins won't show up as a DNA match, despite the fact that you both likely carry at least some DNA from the people who were your common ancestors.) However, I recently discovered that these women are kind of psychotic gatekeepers. It's like the worst stereotypes of the church trying to keep the masses uneducated for their own good in that place.
I merely argued that Maryland's current system that restricts DNA testing through companies like 23andMe is silly because people shouldn't be given barriers to their own genetic information. Good lord, it's like I advocated for complete anarchy. "But people might get confused!" "But people might not interpret something correctly!" "What if someone makes a bad decision?" Suggesting that people make poor decisions every day and that there are already many things that confuse many people, and that maybe confusion is what inspires learning got me banned. Yup, banned. (More about the NY & MD restrictions on DNA testing here if you're interested.)
We're not talking guns here, folks. We're talking education. They were appalled that I would suggest opening up the doors of testing that might lead more people to better understand their own personal DNA. I was actually criticized for being possibly more reasonable than other people and daring to assume that others are even capable of being as logical as I might be.
But it didn't stop there.
Someone posted a link to a genetic genealogy blogger who recently solved a 30-year genealogy mystery through DNA connections and she used thresholds lower than normal to do it. They are normally thresholds of measuring DNA that aren't worth investigating because they are too small to easily point you in the right direction. However, because this woman has discovered many genetic cousins and identified their common ancestors, she knows how to effectively use these smaller connections and tells people about her success. In the group run by petty tyrants, she was condemned for daring to share her discovery because somewhere, someone might possibly read it and get their hopes up about making connections on these small shared DNA segments.
So, in other words, they are against giving people access to their DNA results since someone might get confused. They are against bloggers blogging about how they have successfully used DNA results to make genealogical discoveries because someone might get confused. They are against allowing conversation on topics which might confuse people, too. (They recently announced a ban in the group on conversations about smaller segment DNA matches since even the conversation might confuse people.) To me, it was like the BS that Chicago initially tried to pull after McDonald – you need training, but we won't allow ranges where you can learn. The same thing in Boston (assuming they still do this) where you have to shoot a certain score on a target to get your gun license, but you can't buy your own handgun to practice with until you get the license.
I don't know how you solve this problem when their ultimate goal is to keep people stupid. Clearly, this is not a new attitude in human history. We've seen it repeated over and over. Regardless, it still drives me nuts since I can't seem to get away from them, even when I take up a new hobby!
6 Responses to "Petty Tyrants & Nannies"