It looks like the freshest candidate in Colorado's gubernatorial race is a big cycling enthusiast who hops in his Prius when he has to drive somewhere and is comfortable showing off in a somewhat slim-fitting pink polo.
Oh, and he's a pro-gun guy.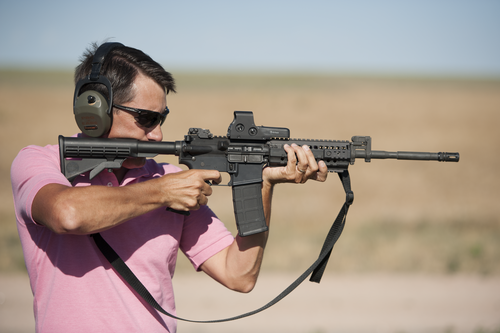 As Jim Geraghty notes, another big plus to Brophy is that he's not Tom Tancredo. I also appreciate his pitch for issues beyond the gun issue:
"Instead of limiting the capacity of ammunition magazines, we will work to increase the capacity of our highways," Brophy said. "We will increase the number of charter schools and magnet schools."
Even if the gun control law is a big reason why he's running for governor, it's good that he has a message of positive changes he wants to make, too.