Jun 27, 2013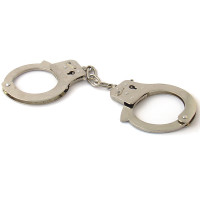 According to a very initial report from WOWK, it seems the criminal charges against the West Virginia teenager who wore an NRA t-shirt to school have been dropped.
As Sebastian said when I informed him of this update, the news of the dropped charges should have come with an apology letter that acknowledges they never should have brought them in the first place. Obviously, that's unlikely.
I was hearing reports about attempts to organize rallies, and I'm sure we're not the only ones who highlighted that the judge who banned the media from the courthouse in this case and the district attorney who oversees the two prosecutors who not only brought charges, but then tried to silence the boy and his family, are elected. They can still be sent home during the next election.
16 Responses to "Charges Against WV NRA T-Shirt Teen Dropped?"