Jun 24, 2013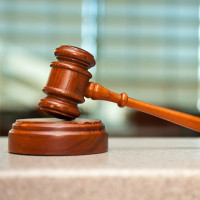 As the trial kicks into gear this week, Legal Insurrection has a very detailed look at the jurors and how they answered questions during the jury selection process.
I have to say that if I didn't think this was a case of prosecution via mob justice instead of hard evidence of a crime, I would almost feel sorry for the prosecutor. Almost all of the jurors are noted for their understanding of the burden of proof beyond a reasonable doubt.
Most of the jurors are pretty hostile to the media and admit that they don't trust them or what they hear in the news. Several have experience with firearms, including one woman who used to have a concealed carry permit. If you really read the whole post, it's not the gun experience that makes me think Zimmerman has a chance to seriously make his case to this jury. The comments about understanding beyond a reasonable doubt and standing up to people causing harm to innocents that make me think the State is going to have an uphill battle.
And that's exactly how it should be. The burden is on the government to prove a crime was committed and that the case was not lawful self-defense.
By the way, I find it amusing that two of the white women the State wanted kicked off are women who recalled that Zimmerman claims to have been injured in the struggle, and they also don't believe that circumstantial evidence is grounds to convict. Yeah, damn those women who might be open to considering both sides and believe that the State should have to provide evidence beyond a reasonable doubt! Those pesky citizens make the life of a prosecutor so hard…
4 Responses to "More on the Zimmerman Jury"