Jun 11, 2013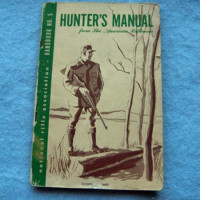 It looks like Pennsylvania's ban on Sunday hunting is going to be challenged in the courts since the legislature refuses to act. The suit will apparently be brought on rather interesting grounds:
Specifically, the letter says "the prohibition on hunting certain species on Sunday" is "unconstitutional under the First, Second and 14th amendments to the United States Constitution."
And on a somewhat related note, some new partnership to highlight the economic benefits of hunting is launching at the State Capitol tomorrow.
I actually think that the economic benefits of hunting are under utilized as talking points in the Second Amendment community. We look at gun sales data and think nothing of using those data points, but hunting is one of our community's sports that requires far more than just a gun and ammunition. The equipment and trips drive quite a bit of money into government coffers. That should be highlight just like other economic indicators in the sports.
In fact, I think it would be handy if more groups that sanction, run, or really do any kind of formal organizing of shooting sports did some economic impact studies. Hell, even local gun clubs could just do some not-so-scientific polling of their members to get an idea of what kind of economic impact they have on the local communities, and that can be used when talking to lawmakers about why it's good to avoid restrictions on our rights.
37 Responses to "Big Push for Hunting in Pennsylvania"