All the talk this week about firearms instruction and my own random love of pretty much all things vintage reading mean that I find myself wanting to share some of these vintage firearms books.
All pictures link to the original sales listing in case you decide you're interested. Should you end up purchasing one of these old school paper books, there's always the copper musket bookmark to keep your place when you need to take a break from reading to hit the range.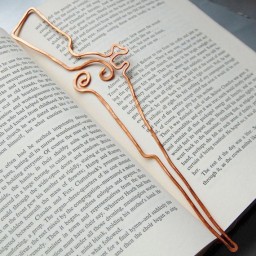 For what it's worth, we get nothing from any sales generated from these links. I just honestly think some of this stuff is pretty cool. Thankfully, the internet gives me pause to avoid going nuts, but I would probably be impulse buying these books if I came across them in a thrift store or antique book store.