Apr 26, 2013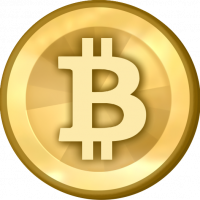 Things at work are busy. In addition to the main project I've been working on coming to a header in the next few weeks, as we get closer to final delivery, on the side I've been busy layering my wookie suit. I've started a Bitcoin mining pool based on a half-baked suggestion from our CEO.
Bitcoin mining is actually quite like real prospecting, only digitally. They are looking for rare hashes; ones with a certain number of runs of zeros (determined by the network), which is unusual mathematically. The network can adjust the required difficulty up and down, depending on how quickly new Bitcoins are being discovered. This is algorithmic, so there's no "central bank" so to speak, controlling the supply of the "currency." This is what makes Bitcoins so attractive to the wookie suited among us.
Prospecting involves running through a lot of SHA256 hashes looking for the "valuable" ones. Turns out GPUs are quite adept at doing SHA256 hashing, and since we have quite a bit of GPU processing power hanging around not doing a whole lot, it seemed like a potentially fun experiment, to try to find some of those rare and valuable hashes. I have no idea whether this can earn real cash, or what we could actually buy with Bitcoins, but our company encourages side projects, and this seemed worth learning a bit about (no pun intended).
Fortunately for you guys, the blog server was absolutely pitiful at mining Bitcoins. It has CPU power (which sucks at prospecting) rather than GPU power (which excels at it), so I decided using the blog server's spare CPU cycles was never going to be worth the electricity it consumed. My workstation is also not so good at mining, even though it has a decent GPU, partly because I think Apple's OpenCL implementation is craptastic. But a Linux machine with a mid-range ATI Radeon card in it? All your hashes are belong to us.
21 Responses to "Sorry for the Lack of Posting Today"