Apr 18, 2013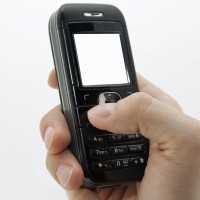 OFA sponsored a broadcast conference call to supporters of gun control today, and they focused on trying to rally the troops into not admitting defeat. Their strategy really is best summed up as a never-ending campaign for office instead of policy campaigns.
Whereas there was quite a bit of commentary yesterday about the tone of Obama's speech perhaps being a bit too over-the-top emotionally, OFA was damn proud of the speech that they bragged was "anger and frustration" of a community organizer who will organize us all into doing what he wants. The message was very much framed as action is a personal challenge from Obama and that activists are doing this to serve Obama. It makes me wonder if that is partially in response to the negative feedback OFA initially got when they started using the campaign lists to push for policy & ask for constant donations.*
As for the actual action part, right now their focus is on thanking those who voted for Toomey-Manchin and to start chastising those who did not. They made absolutely no mention whatsoever about any of the other amendment votes, including those that Obama has repeatedly said were on his agenda (the gun ban & magazine ban). They suggested the supporters focus their praise & chastisement on Twitter (mentioned most often), via phone calls (second most frequently mentioned), and through Facebook messages (mentioned only a couple of times).
OFA also said that supporters in states with pro-gun senators "will be given tools" to help them fight for more gun control immediately, but no real mention was made about what those tools will look like. They also indicated that supporters in states where both senators voted for gun control will be asked to shift their focus to those other states. That may work in a campaign strategy when it's about knocking on doors and making phone calls to show up on one key day, but every time I have contacted a lawmaker's office, they have asked for at least my zip code before indicating they are remotely concerned about comments.
A key message of the call was to attack NRA for "outright lies" and the supposedly mistaken perception that the gun vote will hold lawmakers accountable while the anti-gun vote will have moved on to different issues. They swear it won't be like that, and OFA is going to prove the NRA wrong. Well, just to be clear, I'm not getting emails from NRA trying to shift my focus onto immigration reform. I am from OFA. Just sayin'…
They are also promoting some kind of National Day(s) of Action on Friday and Saturday, but they gave no indication what those days of action will look like. There was mention of the importance of the "tone" of these events, but then they promptly followed that with an expectation that messages "scream" over the recent votes. OFA is seeking "swift" and "aggressive" action for the supposed round 2 of this fight. It's rather funny since they are being warned by their own party not to do this right now.
*For those who complain about NRA requests for donations, you haven't seen anything compared to OFA. Seriously, imagine if every single call to action to call your lawmakers had a call for money. Every. single. alert. Plus, the standard fundraising pitches that are stand-alone pitches. You think that Obama trying to shame the American people for not voting his way is annoying? Try reading his blatant attempts to shame those who don't give his favorite policy group more money.
13 Responses to "OFA's Post-Vote Call to Action"