Glock is suing a replica manufacturer for trade dress infringement. I have to agree with TFB:
To me it looks like a pistol with the same ergonomics as a Glock, nothing more. Nobody is going to walk into a gun shop looking to buy a 9mm Glock and walk out with a blank firing replica thinking they have bought a Glock.
I have an Airsoft replica of the Glock 19 I keep way way back in the safe, because it looks and feels the shit enough that if I'm not careful I can confuse it.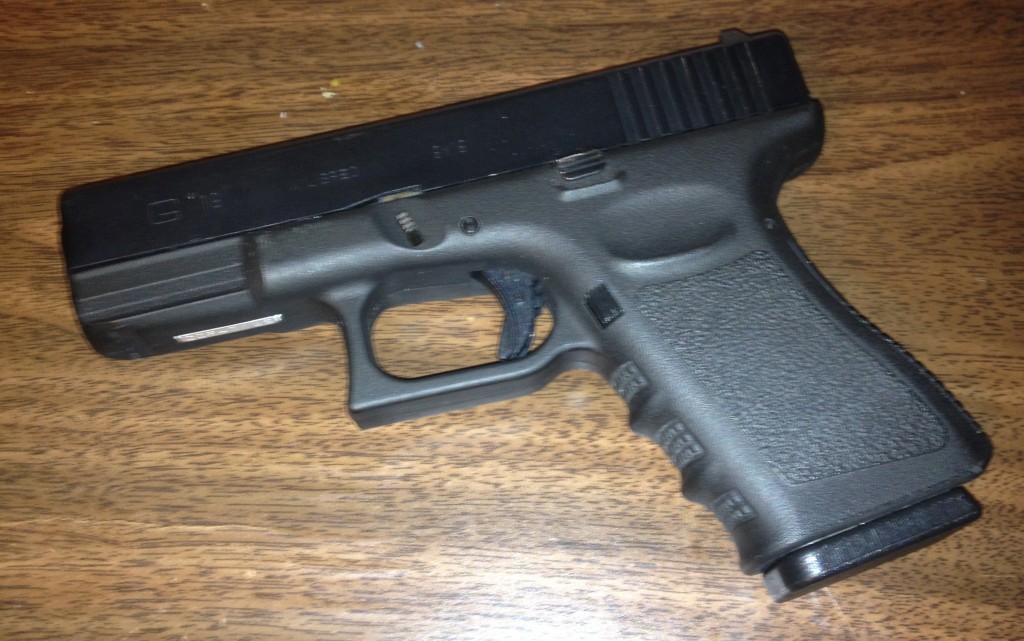 It's close enough it fits just fine into a Kydex holster molded for a Glock, which is why I bought it. Good for practicing drawing and firing from a holster indoors at home.