I already highlighted the Twitter and blog attacks on U.S. Olympic shooter Corey Cogdell last night, but reader TS pointed out one of the Facebook groups organizing the attacks. Here's just a sampling of comments I caught with screenshots this morning before we lost power.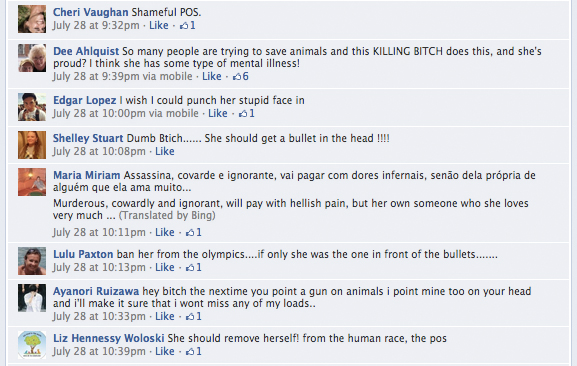 I know that Shootin' Buddy was noting that many of the threatening comments on Twitter were coming from people in other countries, but several of these folks are Americans.
I also thought it was worth highlighting because one of the comments relates to something I posted about recently – when someone who disagrees with gun owners or hunters on a matter of public policy, they try to define said disagreement of sign of a mental illness.