I feel sorry for our Olympic shooters this year. They must suffer with this eyesore of a venue.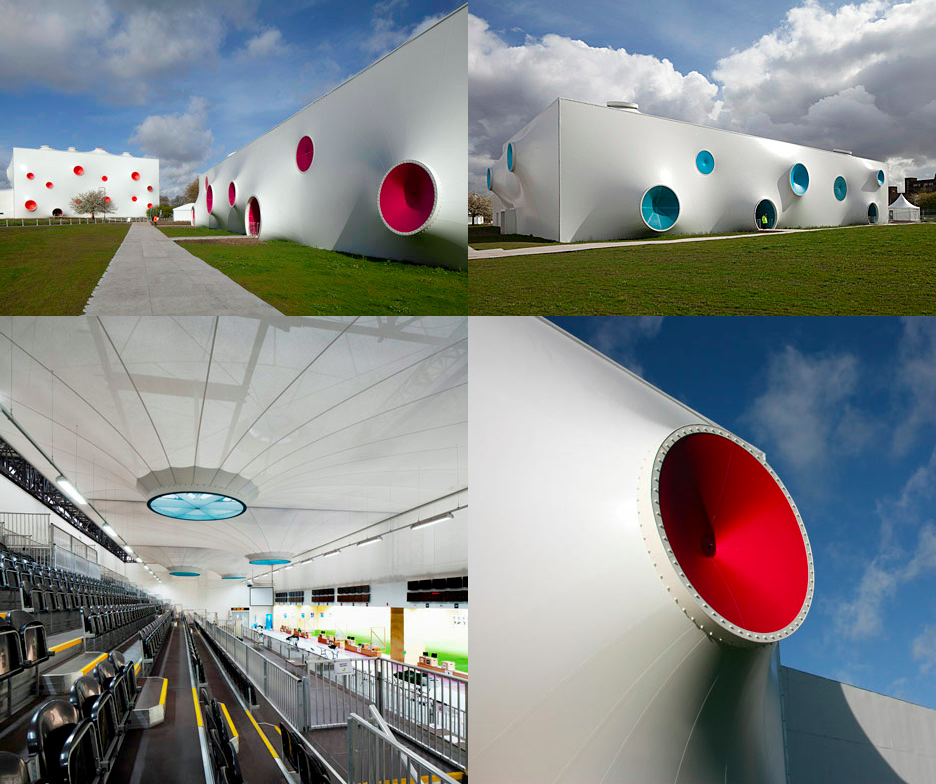 Pictures are from a walkthrough featured on Dezeen which adds:
The shooting galleries for the London 2012 Olympic games are covered in spots that look the suckers of an octopus' tentacles.
The rest of their description actually focuses on the function of the buildings, so go read the whole thing if you're interested.