Making some wine this weekend, and printed on the side of the high-capacity 8 gallon bucket I'm using as a fermenter is this: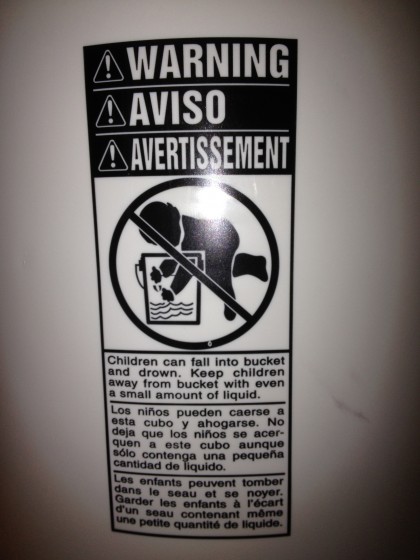 I just can't believe how insane we are as a society that we allow people to store dangerous buckets like this in their homes. Especially in homes that have children. Where is the common sense? Who is thinking of the children? I can't understand these selfish wine drinkers who think their need for a cheap buzz outweighs the safety of our children.
UPDATE: Someone on Twitter ponders why I need such a high-capacity bucket. Isn't 3 gallons enough? Again, where's the common sense!