Oct 3, 2011
So the socialists (commies, hippies, moonbats, anarchists, and everyone else) have taken over New York – or at least they keep trying to do it. I don't really have much to add in the way of commentary on the protests, but I did find some amusement in their officially posted daily schedule.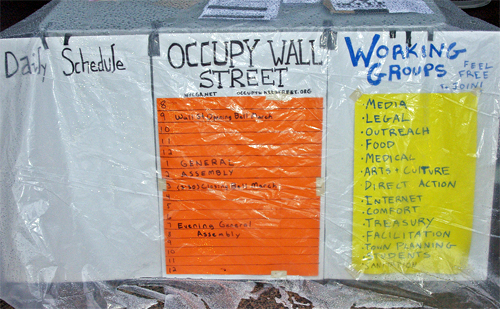 It would appear to be a whole lotta nothing. Great. Keep doing nothing, and you can stay out of my life.
But, their list of priorities in "working groups" is a little disturbing. Let's zoom in.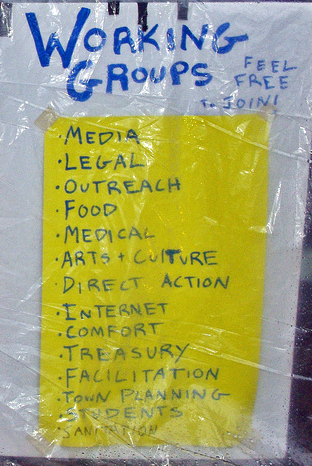 They have made an "arts & culture" committee a higher priority than sanitation. This is why these people cannot win. They consider having an arts culture more important than taking care of their shit.
UPDATE From Sebastian: For some reason, it reminds me distinctly of this:
4 Responses to "Socialist Plans & Priorities"