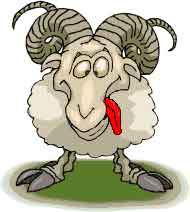 We're made out to be responsible for the acts of murdering criminals. I know about this unfortunate murder, because in Twitter Space, the Brady Campaign have been hanging about like a sleazy ambulance chasing lawyer at the scene of a fatal accident.
Sorry, but I didn't kill that young woman. It's illegal under federal law, in case the NY Daily News is not aware, to buy firearms in South Carolina and smuggle them to New York City to sell on the streets to criminals. You can do ten years for each count in the federal pen. I don't know what else we're supposed to do, that still respects the fact that being able to buy a gun is a basic, fundamental right if you're law-abiding.
Getting the blame for the criminal actions of others is one of my primary motivations for staying active in this issue. There's no practice of our opponents that I find more motivating than their attempts to make me the scapegoat for these social ills. It's ironic that the New York Daily News probably believes it's helping fan the flames of gun control, but in reality they are sowing the seeds of the destruction of New York City's gun laws, by keeping people like you and me in the game.