Marko and Miguel have their picks for what they'd fill a million dollar garage with. I'm boringly practical when it comes to automobiles, so even with a million bucks I'd doubt I'd drive something much different than I have now. Though I'd probably get leather seats. No, if I had a princely sum to spend on transportation, I'd get one of these: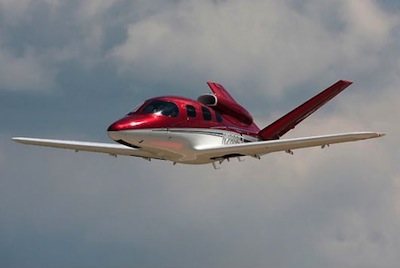 And no doubt many are fans of the Ford Mustang, but I'd rather have a Mustang made by Cessna: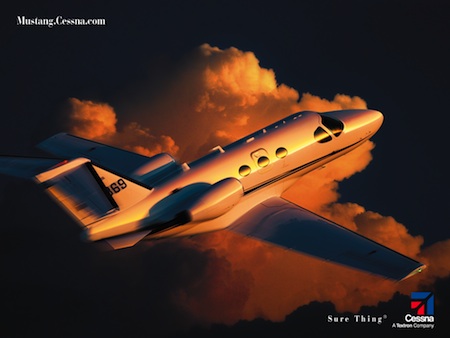 Both of these, of course, are the Priuses (Prii?) of turbojet powered aircraft. Larger business jets will suck down jet-A like it's going out of style. Regardless, the fuel economy on either aircraft would put your Ford Earthf**ker to shame. If the automobile is f**king the earth, private jets rape and pillages the earth, then murder its family.
Sadly, personal jets don't quite have the hippy tear inducing effect as the automobile, because plenty of wealthy leftists fly in them, and this has never been about saving the earth. It's been about saving your average dumb American from himself. Once average dumb Americans, who clearly need to be re-educated by their betters, start buying their own jets, you can bet the hippy tears will start flowing for mother Gaia, and planes will be just as bad as the automobile. I look forward to that day.