I decided to look at the VPC finances to see how they were doing. The last time I checked them out was nearly 3 years ago! How could I have let so much time pass without checking in our pals Josh and Kristen? Only this time, I think the only way to fully express their situation is in a graph.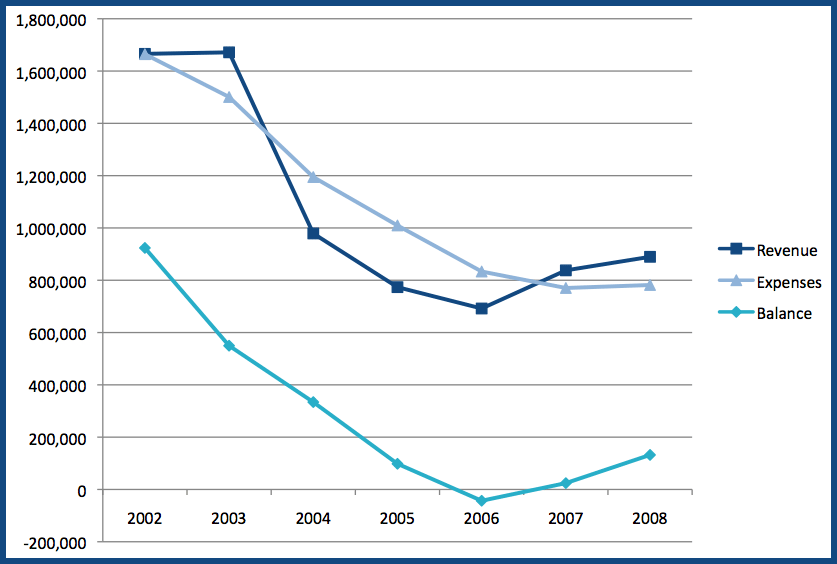 You can actually see Josh drove them in the hole to the tune of more than $40,000 in 2006. I guess that's when Helmke drew all the gun control donations back to the Brady Campaign. At the end of 2008, the reserves he has built back up are still less than his salary for one year. Between 2002 and 2008, their reserves are down by 86% and revenues are down by 47%. What board of directors allows this to go on? I can't fathom that any leader of any organization I've worked with would be allowed to stay on if they delivered the same kind of performance. Regardless, lead on, Josh! Heckuva job!
Even with this very handy overview of their finances, it doesn't tell the real story of VPC's changes over the years. For that, I realize we needed one more data point. So I fixed it.