It would seem that someone is doing a lot of chattering about repealing the Second Amendment. Whether it comes from folks on our side talking about those who want to do it or from folks on the other side who want to do it, it sure tops out all of the other amendments.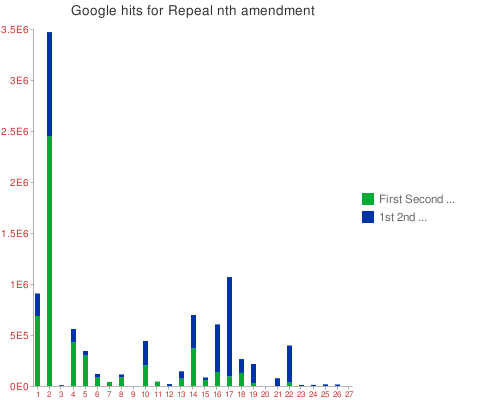 At least it looks like Amendments 9, 20, and 27 are safe.
Cross-posted from PAGunRights.com.