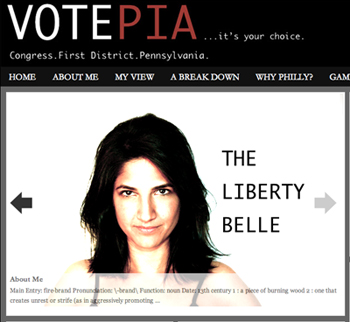 So the other day I highlighted a candidate for Congress who doesn't have a chance. Then I pondered why Bob Brady wanted her off the ballot – I assumed it was because his ego was too fat to allow anyone else on it.
In all of that, I assumed her campaign didn't have much money. Well, I still think that political reality shows this is an more than an uphill battle for Pia – more like climbing the Alps – but I was wrong about the resources in her attempt at a PR coup. She has full page ads in both Philadelphia papers today. They stop you in your tracks, and they get right to heart of matter – "Hate Philly Politics?"
Damn straight, people do hate it. And clearly enough people hate it to help her buy some these ads. And hopefully these ads will lead to more volunteers and votes.